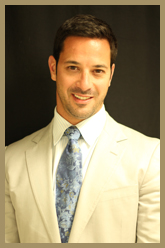 I would much rather see my breast augmentations receive a bravo then a brava.
Miami, Fl (PRWEB) October 17, 2012
Breast augmentation with autologous fat was first described in a publication in 1895 by an Austrian-German surgeon Vincenz Czerny, so why is there a buzz that this is the newest of techniques. Sure in 1895 Cznery was experimenting to avoid asymmetry after tumor resection but many have competed fat transfer since those times. In the mid 1980s the modern technique of using liposuctioned fat for breast augmentation was a popular topic and the American Society of Plastic Surgeons voiced concerns about cancer generation and detection. More recently there has been a consensus by plastic surgeons, oncologists and radiologists that fat transfer to the breast is safe and reasonable. Many including Dr. Maercks believe that this technique is the ideal breast augmentation for properly selected patients.
Well then, why all the hype? Why are there countless products that claim to be requisites for fat transfer to the breast? Dr. Maercks feels that like many other identified sections of plastic surgery, consumerism and profit generation are at the wheel. The line between academics and industry has even dissolved, allowing mass teaching of techniques that are not only unnecessary, but damaging to patient outcomes.
"I was a very early adopter of breast augmentation with fat transfer but had to be very wary with patient selection, consent and legal issues until the recent widespread adoption of the technique. I love this technique for patients with appropriate body morphology." Dr. Maercks has been approached by several different companies peddling special liposuction devises, "stem cell purifiers" and "fat separators."
One company in particular troubled Dr. Maercks. "When I was a child reading comic books I liked to look through the gimmicks in the back page which had all kinds of magic tricks, x-ray glasses, levatation devices etc. I would always start a silly giggle when I would come across the vacuum pump systems touted to enlarge breasts. Well this gimmick never went away and there are at least five different marketed systems available (http://www.living-with-small-a-cup-breasts.com/breast-enlargement-vacuum-pump.html). This of course doesn't bother me, but I was horrified years ago when I saw a system marketed as "new" and touted by real plastic surgeons to be crucial to breast augmentation with fat transfer!"
Quackwatch reports that in May 2004 judgements were made against a doctor claiming a vacuum device as effective for breast augmentation(http://www.quackwatch.org/02ConsumerProtection/newwomyn.html). Now, one vacuum devise, the BRAVA is touted to be "the first clinically proven option for breast enlargement, endorsed by hundreds of leading physicians across the US, that actually grows a woman's own natural breast tissue, without surgery, pills or creams" (http://www.mybrava.com/home.asp). Multiple presentations have been made claiming this is the way breast augmentation should be performed. There are even training courses at endorsed conferences in the use of BRAVA and fat grafting.
This is disturbing to Dr. Maercks not because it doesn't work, but because it does! "You see most of these hype technology products don't bother me much because they don't do anything, so no harm done. Devices that suck on the breast soft tissue envelope accelerate the two most significant findings of breast aging, skin envelope stretching and expansion along with enlargement of the areola and ptosis or droopiness of the breast." Dr. Maercks has never used a suction device on a patient although he says he might consider it as a possibility in reconstruction or congenital deformities but never for a breast augmentation. "The big challenge in breast aesthetics is keeping the skin envelope taught and elastic, preventing ptosis and preventing radial expansion of the areola, why would I accelerate these findings in patients seeking aesthetic improvement?"
Dr. Maercks performs fat grafting to the breast without any pretreatment and delivers beautiful results. He feels that even if the outcome of a grafting ends up short of expectations, he would rather touch up the grafting then subject his patients to such a device and deformities. "A careful review of the multiple before and after results proudly posted on the internet in which a suction device was effectively used by any practitioner will reveal an enlarged areola that often projects unnaturally, and a lowered footprint of the breast often with a down pointing nipple. Why would we do this when our results can be so much better with a tighter skin envelope and a higher positioned smaller areola?"
In his new blog, Dr. Maercks states " I would much rather see my breast augmentations receive a bravo then a brava!"