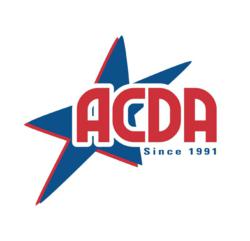 Elkridge, MD (PRWEB) October 16, 2012
Leading cheer and dance event producer American Cheer and Dance Academy (ACDA) has launched their brand new version of http://www.acdaspirit.com this week. The site is designed to be much cleaner and easier to read, while also having user-friendly navigation and easy access to the other EPIC Brands entities including Spirit Unlimited, Cheerstarz, EPIC Camps, and more. Log on to check out our 2012-2013 event dates, schedules, and results, find our social media pages, learn our divisions and rules, and now even register online!
Stay tuned for our revamped Spirit Unlimited and Cheerstarz sites, also due up this week.
EPIC Brands was established in 2011 from the merger between ACDA (founded in 1991) and Spirit Unlimited (founded in 1999) and remains committed to producing events and camps that are among the best in the industry, while continuing to value and maintain superior customer service. EPIC is pleased to be a founding member of the Spirit Industries Trade Association (SITA), the Nations Leading Cheer Companies (NLCC), and the US Finals. EPIC Brands is also a member of IEP along with USASF and gives multiple Worlds bids each season.
For more information about EPIC Brands and to check out our 2012-2013 season schedule, please visit http://www.theepicbrands.com or call us at 1-877-322-2310.