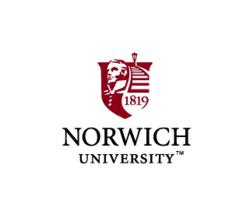 Northfield, VT (PRWEB) October 16, 2012
Norwich University will kick off this season's Todd Lecture Series with "Creating an Age of Abundance," a talk by Dr. Peter Diamandis, chairman and CEO of the X PRIZE Foundation on Thursday, Oct. 25, beginning at 7 p.m. in Plumley Armory.
The presentation, which is scheduled to go until 8:30 and includes a Q&A, is free and open to the public.
Peter Diamandis is co-author of "Abundance," a book which lays out how we will soon be able to meet and exceed the basic needs of every man, woman and child on the planet asserting that abundance for all is within our grasp. This bold, contrarian view, backed up by exhaustive research, introduces our near-term future, where exponentially growing technologies and three other powerful forces are conspiring to better the lives of billions.
In his keynote address, Diamandis examines human need by category—water, food, energy, healthcare, education, communication and freedom. Diamandis also addresses how a range of powerful technologies such as synthetic biology, embedded networks and cloud computing, and robotics, biotechnology and medicine are transforming what was once scarce into something abundant.
Providing abundance is humanity's grandest challenge; this is a keynote about how we rise to meet it.
For more information email toddlectureseries(at)norwich(dot)edu or call (802)485-2633.
The Todd Lecture Series is named in honor of US Army retired Maj. Gen. and Norwich President Emeritus W. Russell Todd, '50, and his wife, Carol, in gratitude for their dedicated service to the University. With this series, Norwich reaches out to bring important, significant lecturers to campus. All events are free and open to the public.
Norwich University is a diversified academic institution that educates traditional-age students and adults in a Corps of Cadets and as civilians. Norwich offers a broad selection of traditional and distance-learning programs culminating in Baccalaureate and Graduate Degrees. Founded in 1819 by Captain Alden Partridge of the U.S. Army, Norwich University is the oldest private military college in the United States of America and the birthplace of our nation's Reserve Officers' Training Corps (ROTC). http://www.norwich.edu