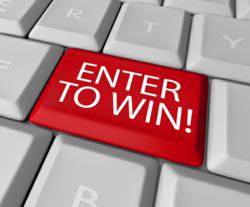 Keeping the lines of communication wide open between the agency and our clients and affiliates remains a top priority.
(PRWEB) October 16, 2012
Experience Advertising, a leading online marketing agency, announced on Monday the launch of their Sweepstakes and Contest Division. Experience Advertising was founded in March of 2007 following 10 previous years of successful online marketing experience. From the beginning, the agency's mission has been to assist e-commerce companies with their affiliate marketing and other online marketing channels. Experience Advertising has since grown its affiliate marketing scope to include over 100,000 affiliate marketers on all of the major affiliate networks such as: Commission Junction, Linkshare, Google Affiliate Network, and ShareASale.
Experience Advertising remains on the cutting edge of online marketing and is continually evolving the agency's programs to meet the changing needs of their clients. Innovative strategies, resources, and round-the-clock communication and feedback enable the affiliates and clients to keep connected with the agency for support whenever needed. Experience Advertising's affiliates know that they can reach CEO Evan Weber any day of the week because he freely shares his mobile number with them and encourages phone calls with him. Weber explained, "Keeping the lines of communication wide open between the agency and our clients and affiliates remains a top priority. With so much continual growth and change in the online marketing industry, our clients and affiliates value the opportunity to keep abreast on the latest marketing strategies and traffic driving techniques that will maximize their promotional efforts and revenue." Staying ahead of the trends is what Experience Advertising is best at doing. "Knowledge is power" at their agency and sharing that knowledge with their affiliates has resulted in a significant increase in the number of high-producing affiliates and super affiliates for their clients. Likewise, assisting their ecommerce clients in implementing innovative online marketing strategies increases traffic, viral sharing, and revenue.
Keeping their affiliates engaged and up-to-date on industry trends means finding new and interesting methods for staying connected with their affiliates. Experience Advertising has shown much success in launching exciting contests and sweepstakes for their clients, their affiliate programs, and for themselves. Sweepstakes and contests motivate affiliates and energize their marketing strategies, which in turn generates increased click-through rates for merchants and a boost in commissions for the affiliates.
Due to the increase in demand from clients seeking to launch their own online sweepstakes and contests, Experience Advertising has dedicated a division within their agency that is responsible for successfully implementing and promoting sweepstakes and contests. Experience Advertising's Sweepstakes and Contests Division will create customized HTML Entry Forms that can be easily embedded into their clients' website or on their Facebook Fan Pages and Twitter pages for maximum exposure. Each sweepstakes entry can be set up so as to allow the entrants to share the sweepstakes entry forms with their Facebook friends for increased participation and "viral buzz" for the clients, which can dramatically increase overall Facebook fans and email opt-ins. This strategy is instrumental at increasing overall website "conversions rates", as well as maximizing social media presence and viral sharing.
Contact Experience Advertising for more information on how they can help your company launch an exciting sweepstakes campaign or contest.