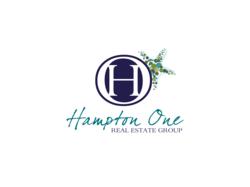 The chief goal of a buyer's agent is to negotiate the lowest possible purchase price; a goal that is only shared with the purchaser of a home.
Westhampton Beach, N.Y. (PRWEB) October 17, 2012
Prospective buyers of homes in The Hamptons will be offered something that until now did not exist – an agency dedicated solely to the representation of the purchaser. Principal Broker, Bill Carroll of Hampton One Real Estate Group explains, "There has never been a real estate agency in The Hamptons whose sole mission is to exclusively represent and act in the best interest of the buyer. Since we don't list properties at Hampton One, there is never a reason to "sell" someone a house that doesn't fit their exact needs. We are experienced "hyper local" experts who are there to consult and advise our buyer clients as they navigate through the process of finding the home that's best suited for them."
Carroll continued, "Unlike most other parts of the country, agents and brokers in The Hamptons have traditionally represented the seller only. That would include getting buyers to pay the highest price possible for any home being shown. Agents representing sellers are only required to share material facts about the home with buyers, but not much else." Conversely, a Buyer's Agent has a fiduciary duty to their buyer clients, including full disclosure, total confidentiality, and undivided loyalty. The chief goal of a buyer's agent is to negotiate the lowest possible purchase price; a goal that is only shared with the purchaser of a home.
Hampton One Managing Partner, Dan Sullivan, describes this model as an entirely different approach to how consumers are typically treated on the East End: "Buyers that work with us are not customers, they are clients. That's a whole different level of service." Sullivan adds, "When our buyer clients see the advantages of having true representation in their agent, their choice quickly becomes clear. Not only do we have their best interests in mind, but we provide current and comprehensive information about all available properties in the Hamptons – not just the few exclusives that a listing agent might try to sell them."
Although the need for a buyer's agent in the Hamptons has always existed from a consumer standpoint, that need has never manifested itself in the form of a Buyer Brokerage on the East End until now. "In the past, buyers had no recourse but to be treated as the third party in the transaction. After forming relationships with buyers, I was never comfortable with that," Carroll recalls. "The bottom line is that we've always felt that buyers deserve representation, and Hampton One Real Estate Group was formed to provide that service."
About Hampton One Real Estate Group:
Hampton One Real Estate Group is the only brokerage on the East End of Long Island that exclusively represents buyers and their best interests. The company strives to level the playing field by committing all our expertise and experience to our buyer clients, making the home buying experience what it was meant to be. To further clarify the role and importance of a buyer's agent, Hampton One offers potential clients the opportunity to attend free buyer counseling sessions.