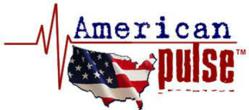 Confidence in employment outlook among voters expected to head to the polls is more likely to increase under Romney.
Worthington, OH (PRWEB) October 16, 2012
Likely voters tend to side with Mitt Romney when it comes to domestic issues touched on in the first presidential debate, according to an analysis of the latest American Pulse™ Survey (OCT-12, N=3,529). This voter group is more likely to be aligned with the challenger and appear to agree with Romney on matters that define party lines, such as the role of government, taxes and healthcare.
Which candidate do you agree with more on the following issues?*:
Likely Voters
Role of government
Side with Obama -- 38.5%
Side with Romney -- 47.5%
Taxes
Side with Obama -- 41.2%
Side with Romney -- 46.7%
Healthcare
Side with Obama -- 41.3%
Side with Romney -- 45.7%
Economic recovery
Side with Obama -- 37.6%
Side with Romney -- 48.7%
Jobs and employment
Side with Obama -- 37.5%
Side with Romney -- 48.3%
Source: American Pulse™ Survey, OCT-12
*Side more with/side entirely with on the issue
View the PDF.
The pressure is on for President Obama heading into Round 2. The #1 word likely voters use to describe his last performance is "lackluster." And with 67.9% of Likely Voters saying they plan to watch the town meeting, the incumbent will have a captive audience to stage his turn-around. However, it may be an uphill battle. 74.9% of Likely Voters say the economy will have the most impact on their vote and nearly half (46.1%) say that their confidence in the economy would increase under "President Romney," compared to 24.2% for "President Obama."
It appears that Likely Voters' faith in the employment environment would increase under Romney as well (45.4% vs. 25% for Obama). Voters who are likely to participate in the election are also likely to know someone who is currently out of work and looking for a job. An overwhelming majority (70.8%) report that they do and almost half know someone underemployed, likely factors in Romney's lead. (Click here for the complimentary report.)
"If the Presidential Election were held today, who would you be more likely to vote for?"
Likely Voters
Barack Obama: 43.5%
Mitt Romney: 47.4%
Gary Johnson: 1.7%
Undecided: 6.2%
Other: 1.2%
There has also been an aggressive push to secure Catholic votes from both camps, but the challenger holds a greater lead among this segment.
Likely Catholic Voters
Barack Obama: 40.2%
Mitt Romney: 52.5%
Gary Johnson: 0.6%
Undecided: 5.9%
Other: 0.8%
For trends on Likely Catholic Voters and additional segments, check out the complimentary American Pulse™ App and InsightCenter™. Click here for more information.
American Pulse™
The American Pulse™ provides a timely view of how people feel about topics such as politics, pop culture and the economy through the American Pulse InsightCenter™. This center provides advanced cloud-based technology-driven answers, which are delivered via multiple devices (PC/Tablet/Smartphone), regarding the current state of the union through the eyes of Americans. 3,529 respondents participated in the first October American Pulse conducted 10/4-10/10/2012. Margin of error is +/- 1.6% at the 95% confidence level.
reInvention LLC
reInvention LLC provides global sampling and data collection services. Driven by a passion for making it incredibly easy to survey audiences anywhere in the world, reInvention delivers high-quality responses and superior results. OneOpinion, reInvention's respondent panel, is a next generation survey taking platform that encourages survey participation through sophisticated technology, honest communications, and respectful compensation. reInvention was founded by Hugh Davis and Keith Price and is headquartered in Westport, CT.
Contact:
Chrissy Wissinger, Senior Manager, Communications
chrissy(at)biginsight(dot)com
Dianne Kremer, Senior Analyst
dianne(at)biginsight(dot)com
614-846-0146
reInvention LLC
Jim Nikolis
jnikolis(at)reinvention(dot)com
203-635-0882
###