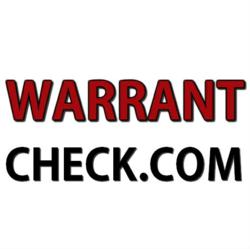 Warrant check reports show customers things such as arrest records, driving statuses, employment history and more.
Denver, CO (PRWEB) October 17, 2012
WarrantCheck.com provides a new way for their clients to see background history in an easy-to-read format. Warrant Check reports now show customers history such as arrest records, driving statuses, employment history and more.
WarrantCheck.com shares that these new background checks are available on their website and that it is important to their consumers' careers (and personal lives) to have a clean past. It's easy to check and fix with a WarrantCheck.com report.
If consumer is looking for a job, their warrant record may be looked at by a potential employer. Someone who runs a Warrant Check search on themselves first can prevent any misunderstandings or discrepancies a future employer may find and they will be able to fix their record if something is incorrect.
A Warrant Check search is simple and easy to do. Any consumer can just visit the WarrantCheck.com website, type in their information, and receive a fast yet comprehensive background check.
New WarrantCheck.com background services can provide customers with the peace of mind in knowing their own background information or preventing an employment or personal embarrassment. WarrantCheck.com is the place for warrant checks, arrest records, and other background history information.
About WarrantCheck.com:
WarrantCheck.com provides clients with quick and simple warrant check searches. Reports can also include other background information like driving records and other public records. To contact customer service email josh(at)warrantcheck(dot)com or visit the WarrantCheck.com website to chat with a real, live representative.