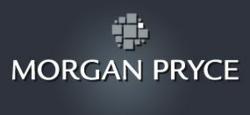 The reality at present is that too many agents are using their websites as fishing tools, rather than as genuine repositories of information regarding current London office availability."
London (PRWEB UK) 19 October 2012
Commercial property agents in London are finding to their huge disappointment that the internet, rather than improving the way they do business, is in some ways making their job more difficult, more frustrating and doing little in general for their reputation. While being able to instantly search for office space in the capital via the web should on the surface make life easier for both tenants and agents alike, the reality is one of lazy and misleading websites doing the industry more harm than good.
"The reality at present is that too many agents are using their websites as fishing tools, rather than as genuine repositories of information regarding current London office availability." says David Perrins, Managing Director of Morgan Pryce, the London based property consultancy.
"Some of the stock doesn't change from year to year, let alone from month to month, and the only reason for this is because agents are capturing potential tenant's details without actually giving them what they want."
Unlike the residential lettings market, which operates to a relatively tried and tested formula and is less dependent on professional advisers, the commercial market still relies heavily on legal parties and experiences agents to set things in motion. Traditionally, the process has been one whereby agents have been charged with the task of finding and securing amicable, appropriate and affordable office space on behalf of a client – a business model that has been in place for decades.
However, if current internet habits persist, the model's future looks bleak.
"We have already re-focused our business to concentrate on our core strengths of Negotiation and Project Management, rather than on search" says James Coveyduck, Director at Morgan Pryce.
"We are investing more and more money to provide our clients with a concentrated view of what is available in the market, on our website, but at the same time we are increasingly making this information available free of charge. To survive in this market moving forward, agents will need to concentrate more on their consultancy skills, which will still be relevant even as the internet makes further inroads into our traditional markets."
Based in Oxford Circus, Morgan Price is the only firm in the capital today to offer their search services free of charge to clients. Their unique model bases fees exclusively on their negotiations with property owner and any subsequent savings made for their clients.
Nic Cohen – KD Web – Web Designers