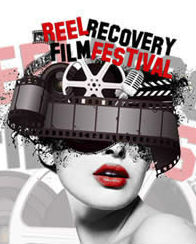 West Palm Beach, FL (PRWEB) October 17, 2012
October 17, 2012 - Joining Floridians For Recovery in the fight against addiction during their first annual REEL Recovery Film Festival, has gained a full sponsor in Wellington Retreat, a well-known addiction and psychiatric treatment facility located in West Palm Beach. All together their mission is to spread the truth about addiction and the road to recovery, believing that treatment is the best first step towards regaining a healthy and sober life.
The event will be held at the Hyatt Bonaventure Resort and Spa in Fort Lauderdale, where over a three-day period, November 2-4, several short-films will be shown, all centering around the subject of addiction and recovery. Including the recently released "Bill W.", which documents the journey of Bill Wilson through rare archival material, interviews and recreations. All movies and vignettes encourage participants to break their silence of personal struggle within a caring and supportive environment, discussions regarding the films will be held for those interested.
Wellington Retreat has become a part of that supportive environment, extending a helping hand to those who need reassurance that achieving and maintaining a sober life is possible and rewarding.
For more information regarding Wellington Retreat, please visit our website at http://wellingtonretreat.com. For further information on the REEL Recovery Film Festival, please visit http://reelrecoveryfilmfestival.org.