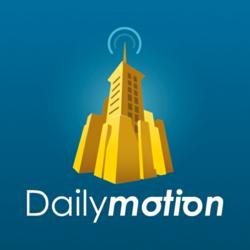 New York, NY (PRWEB) October 16, 2012
Dailymotion (http://www.dailymotion.com), the world's second-largest video destination with more than 115 million monthly unique visitors, today launched the first episode of "Foreign Correspondents: How They See Us," the first project of several Dailymotion plans to co-produce with VICE (http://www.vice.com).
The debut episode of "Foreign Correspondents" released today features renowned French journalist Laurence Haim of Canal Plus exploring the world of American politics through an international lens. Her interview subjects include former New York Mayor Rudy Giuliani and Romney's campaign coordinators in the series' first episode. Paris-headquartered Dailymotion's International renown makes it fitting for a French journalist to headline the new series, offering a global perspective of America's election process.
In five installments, "Foreign Correspondents" will follow international journalists as they grapple with the turbulent, boisterous hustle of a Presidential Election cycle. Political pandering, hot-button issues and a stack of soap box-speeches unfold as the reporters struggle to relay the facts to their home countries of the Romney / Obama campaign trail.
The fragmented evolution of journalism and its impact on the world's perception of America will be revealed as prominent media grapple with language barriers, cultural disparities and more. Five seven-minute episodes will be launched up through Election Day on November 6, 2012, featuring correspondents from Italy, China and more.
"Dailymotion is proud to partner with VICE to co-produce this unprecedented, entertaining documentary series on the world's view of the U.S. presidential race," said Neil Gladstone, VP of Content at Dailymotion. "Our global audience will enjoy a raw, front line view of the campaign right from the side of the world's most seasoned international correspondents."
The series begins with coverage from the first presidential debate, and continues with campaign stops by both parties, before ending with a final episode the week of the election. The premiere episode, "A Date in Denver" can be found here:
http://www.dailymotion.com/hub/Foreign-Correspondents#video=xub358
Dailymotion is available around the world in 15 different languages and 34 localized versions featuring localized home pages and content. For further information, please visit http://www.dailymotion.com. To learn more about VICE, please visit http://www.vice.com/en_us.
About Dailymotion
Dailymotion has more than 115 million unique visitors generating over 1.8 billion video views every month according to Comscore. It is ranked the 29th most visited website in the world. Dailymotion offers the best content from users, independent content creators and premium partners in the media and entertainment industries. Using the most advanced technology for both users and content creators, Dailymotion provides HD video in a fast, easy-to-use online service. Dailymotion offers a high quality user experience across all digital devices (computers, mobile devices, connected TVs and tablets). Dailymotion is available around the world in 15 different languages and 34 localized versions featuring local home pages and local content. For further information, please visit http://www.dailymotion.com.
About VICE
VICE is a leading youth entertainment company operating in over 34 countries, and includes the world's premier original online video destination, VICE.COM; an international network of digital channels; a television production studio; a record label; an in-house creative services agency; and a book publishing division. VICE's digital channels include The Creators Project, dedicated to arts and creativity; Motherboard, covering cultural happenings in technology; and Noisey, a music discovery channel.