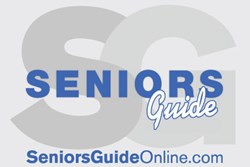 While Facebook is the most popular social site for seniors and adult children, we are also starting to see a lot of Pinterest users from this audience.
Richmond, VA (PRWEB) October 18, 2012
The year 2012 is set to be the third year in a row that social media use among baby boomers and senior citizens has seen an increase among its active users. According to a September 2012 study by Pew Internet of older adults who are online, 50% of adults ages 50-64 report being active on a social networking site.
An even more substantial increase in social media use this year were older adults ages 65 and older which reported being active on sites like Facebook, Twitter and Pinterest. More so than in 2011, 34% of seniors are now using social networking sites which is up from 26% in 2010.
http://www.SeniorsGuideOnline.com has also seen a rise in activity and followers on the company's Twitter and Facebook pages in the recent year. Seniors Guide Online helps seniors, their adult children and industry professionals in their search online for housing, home care and other options to help during an aging crisis.
More older adults than ever before are researching health care information online and are bringing their questions to social media sites for their friends and family to answer. Often based on their own experiences, getting answers from trusted peers is a way of going social for topics such as "What type of Home Care?" does one need, "who has moved into a retirement community?" and other recommendations regarding care.
"What makes social networking attractive to older adults is its ability to help keep close with their social ties in a convenient, easy-to-use way," says Katharine Ross, Director of Publishing for Seniors Guide. "While Facebook is the most popular social site for seniors and adult children, we are also starting to see a lot of Pinterest users from this audience."
The Pew study found that while 66% of adults ages 18+ are actively using Facebook, only 12% of this same demographic are on Pinterest. Despite the large difference in number of users, Ross says it makes sense.
"Facebook helps seniors connect with other people, and targets both men and women. Pinterest is more picture based, and is used for projects such as crafts and home modifications that aid in universal design," says Ross.
According to the study, Pinterest's largest demographic are adult females. Nearly a fifth of women online are on Pinterest – 19% total.
Other findings show that women are generally more active in social networking than men. While 54% of adult females report spending time daily on their favorite social networking site, only 42% of men said the same.
Providing reasons why they use social networking, older adults most popular answer was "staying in touch with current friends and family members." Other motivations are to reconnect with old friends and to connect around a shared hobby or interest.
http://www.SeniorsGuideOnline.com will continue to monitor social media and online networking use among older adults throughout 2013.
Seniors Guide, a Richmond, Va.-based company publishes Seniors Guide magazines throughout Cincinnati, Ohio; Dayton, Ohio; Indianapolis, Indiana; Raleigh-Durham, North Carolina; Richmond, Virginia; and Roanoke-Lynchburg, Virginia and features a correlating website of http://www.SeniorsGuideOnline.com. Seniors Guide's mission is to help seniors and their families find the information they need on options available in senior housing, senior care, assisted living, independent senior living, retirement communities and other retirement living needs. Seniors Guide also has resources at http://www.seniorproductsservices.com for Cincinnati, Ohio; Dayton, Ohio; Raleigh-Durham, North Carolina; and Richmond, VA. Ross Publishing, Seniors Guide's parent company, began in 1991 and has been publishing helpful, free publications and websites ever since.