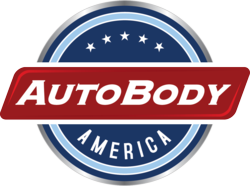 This sweepstakes is just one of the many ways we try to show our appreciation to those many loyal customers.
Chattanooga, Tenn. (PRWEB) October 17, 2012
In recognition of AutoBody America-Chattanooga's dedicated customers, the auto collision repair center will be giving away a free iPad. The iPad giveaway sweepstakes was launched on October, 12 and will last until the end of the month. As part of AutoBody America's continued drive to providing the best collision repair service in East Tennessee, the sweepstakes is just one more way of showing how much they care about their customers. The new iPad will be tricked out with the best features available, including a 16 GB hard drive, 2048x1536 Retina Display and a 5-megapixel iSight camera with 1080p HD video capabilities.
The giveaway is being hosted on the Chattanooga collision repair center's Facebook page. To enter the contest people simply need to visit the AutoBody America-Chattanooga Facebook page, click on the Sweepstakes tab at the top of the page and then "Like" AutoBody America-Chattanooga through the Sweepstakes app. Once a visitor has "Liked" ABA-Chattanooga they will be redirected to a new page where they can fill out an entry form with some basic contact information. Once the submission form is complete new ABA-Chattanooga Facebooks fans will be registered for a chance to win.
"We are lucky to have such dedicated customers in East Tennessee and at all of our other locations spread out across the state, "said ABA-Chattanooga General Manager John Quarles. "This sweepstakes is just one of the many ways we try to show our appreciation to those many loyal customers. Once a customer joins us on Facebook they can look forward to being involved in even bigger and better offers and special deals."
ABA managers state that the customer experience is at the core of everything they work towards. What better way to show a dedication to superior customer service than to give away the greatest and latest in new gear? The auto collision professionals also noted the importance of making sure that customers from all across the state of Tennessee were given an equal chance to participate in this giveaway. Customers located nearby the Knoxville and Collierville areas can also register to win a free iPad on their respective AutoBody America location's Facebook page.
AutoBody America prides itself on understanding the immediate needs of customers by doing the job right the first time, every time. Though, a new iPad may not help get people back on the road right away, the new sweepstakes demonstrates how much AutoBody America values their dedicated customers in communities across the state of Tennessee.
For more information about AutoBody America-Chattanooga and the iPad giveaway contact them at 423-499-3700 or visit the AutoBody America-Chattanooga Facebook page.