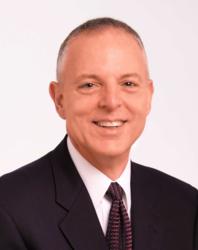 Camarillo, CA (PRWEB) October 18, 2012
FutureSense, Inc. specializes in human capital workforce planning, leadership development, executive coaching, talent management, compensation, cultural change initiatives and employee relations. Lloyd's leadership spans from block and tackle HR to developing HR strategy, and he is notoriously known for his direct, outcomes-focused consultative approach in fast-paced environments and for bringing out the best in employees. Lloyd's focus at FutureSense, Inc. will be around interim HR consulting, covering a full scope of services.
Lloyd is a certified senior professional in Human Resources (SPHR), having received his MS in Human Resource Management from Mercy College in Dobbs Ferry, NY and his BS in Business Administration from Massachusetts College of Liberal Arts in North Adams, MA. Lloyd is also a certified executive coach from New Ventures West and is a Global Certified Trainer from Zenger Miller.
Lloyd has led HR departments in a variety of industries including retail/wholesale grocery chains, management services corporation, and multi-channel retail where he had responsibility for regional field and distribution center HR managers, safety, workers compensation, training and development.
Lloyd currently resides in Camarillo, California with his wife and two daughters and is currently serving on the Board of Directors for Goodwill Industries of Ventura and Santa Barbara Counties.
For more information, or to contact Lloyd Comeau directly, he can be reached at: (805) 844-8691 or lloyd(at)futuresense(dot)com.
FutureSense, Inc. (http://www.futuresense.com) is a consulting firm specializing in the areas of organization and people. We advise our clients on how to build and sustain their human capital capacity and improve organizational performance by attracting, developing, engaging, motivating, and retaining people. Headquarters are in San Rafael, CA. FutureSense is a certified small business enterprise in California.