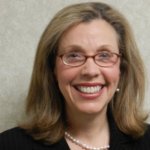 Philadelphia, PA (PRWEB) October 17, 2012
Lauri Ann Plante, Vice President, Regional Leader of Client Services for Career Concepts Incorporated/Career Partners International, will be giving the keynote address for the 10th Annual Pennsylvania SHRM State Leadership Conference in Gettysburg, PA on October 26, 2012. In her presentation "Coaching: It's Not Just for Sport," Plante not only reviews best practices in the executive coaching process, but explores today's most pressing issues surrounding the executive coaching field as a whole.
Plante addresses topical concerns such as "Why coach?", "What makes a good coach?", and "What creates a successful coaching experience?" Critiquing the roles and relationships of various key players in a professional coaching engagement, Plante cuts to the heart of what effective coaching truly is. She guides the audience in a dynamic and interactive presentation where they have the opportunity to participate and reflect upon their own experiences and organizations. Plante comments, "Coaching is so important because developing leaders is an investment that companies can't afford to miss. Understanding the value of coaching is crucial to remaining competitive in the market-place". Plante's keynote promises to be an engaging and thought-provoking experience with valuable, tangible take-aways.
The day-long conference consists of various events including a networking breakfast, several Q&A panel discussions, and another keynote speech by Marjorie R. Johnson entitled "Mindful Leadership: The Importance of Presence for HR Leaders." The event has been approved for 2.0 HRCI credits, and with the Pennsylvania State Council being comprised of state officers, chairs for various areas of expertise and activity, district directors for the five regional areas in the state, and chapter presidents of the 26 SHRM chapters in the state, the day will be a great opportunity to make connections and learn about the cutting-edge happenings in HR.
For more information on the event go to: pashrm.org.
About CCI Consulting
Since 1988, Career Concepts Incorporated, CCI Consulting has been providing personalized human capital management consulting, and has successfully delivered to over 4,000 organizations. We support organizations in optimizing human capital investments and performance in order to drive targeted business results. As a committed team of seasoned experts, we partner with clients to build robust talent pipelines, engage and retain the right people, strengthen leaders, improve the performance of individuals and teams, and manage organizational change. Our capabilities span the Human Capital life-cycle with four core practice areas: Talent Acquisition, Talent Development, HR Consulting, and Career Transition. CCI Consulting is a woman-owned small business, and is the largest privately-held human capital management consulting firm in the Delaware Valley, with local offices across Pennsylvania, New Jersey, Delaware, and Maryland. We provide global reach through our ownership in Career Partners International, a worldwide partnership of more than 70 talent management and career transition firms with 200 offices in over 40 countries. For more information visit: http://www.cciconsulting.com
About Career Partners International
Established in 1987, Career Partners International is one of the world's largest and most successful global providers of talent management solutions. Organizations of all sizes and industries turn to Career Partners International to successfully assess, engage, develop and transition talent using the expertise of over 1600 highly experienced professionals in the areas of assessment, executive coaching, leadership development and outplacement. With more than 200 offices in over 40 countries around the world, Career Partners International assures that its clients have local experts in talent development, career management, executive coaching, outplacement and career transition services. Additional information can be found by visiting cpiworld.com.
###
Contacts:
Ari Finard, Career Concepts Inc., afinard(at)cciconsulting(dot)com, 610.941.4455 x120
Kim Mills, Career Partners International, kim.mills(at)cpiworld(dot)com, 919.419.8296