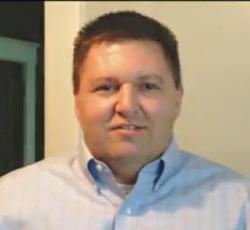 It is difficult to accurately predict the Nashville Real Estate Market for 2013, however it appears that we are headed in the right direction
Nashville, TN (PRWEB) October 17, 2012
Closings in Nashville are up significantly over last year. For the first nine months of 2012, Nashville had 19,400 residential closings as compared to 15,427 for the same time period in 2011. This equals a 25% increase over 2011. "This is a huge increase over 2011," Steve Jolly stated, "and it is great news for the Nashville Real Estate Market." The most active months for Real Estate Sales in Nashville are always the April - September. The last two years show the same pattern.
Inventory in Nashville during the first three quarters of this year is down considerably over last year. Inventory is at pre-housing crisis levels for the first time in more than five years. Nashville has fewer than 18,000 homes on the market in the Greater Nashville Area. This is a 12.6% reduction in inventory of the same month last year, and is one of the reasons that local home building starts are up this year.
Leading Indicators are statistics that change before the market changes as a whole. Closings and Inventory are leading indicators in the Real Estate Market. Sales Price would be considered a trailing indicator, or a statistic that tends to change after the market changes as a whole.
Median Sales Price in Nashville was flat for the first three quarters of 2011. The price started and ended at the same place, approximately $165,000. Over the last several months, sales price has started to trend upward. In September of 2012, the median sales price was eight percent higher than in September of 2011. This big change was not consistent for all of 2012. "In order to see continued improvement in sales price," Jolly said, "Nashville needs buyer confidence to remain elevated, inventory to stay low and interest rates to cling to record lows." It is difficult to accurately predict the Nashville Real Estate Market for 2013, however it appears that we are headed in the right direction," he continued.
FastRealEstateMarketing.com is the sponsor of this quarterly report.