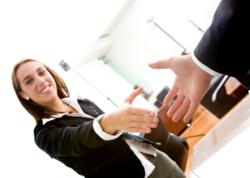 Top talent requires a top recruitment process.
Wilmslow, Cheshire (PRWEB UK) 17 October 2012
UK business is suffering the effects of inadequate management of the executive sales recruitment process, the expert sales recruitment team at Pareto suggests. Releasing their latest white paper, 'Filtering Out the Best: Your Guide to Executive Recruitment', Pareto responds to recent research figures released by Raconteur showing that 43% of respondants in the UK business marketplace felt the biggest challenge in hiring salespeople lay in the lack of suitable candidates, followed by 24.2% stating the process of attracting the best candidates as their greatest hurdle. [Source: Building an Effective Salesforce 2012, Raconteur]
The requirement for a tight fit of skills, background and experience to meet the expectations of roles at executive level calls for a tailored approach to filtering candidates, but many business managers are finding it difficult to source their perfect match.
"With candidates bringing a wealth of experience and competencies to the table, the process of executive sales recruitment can deliver tangible results for business – if only those qualities are the right ones for the role and company culture," Pareto Sales Manager - Executive Division, Karen Rodkin, comments.
"Recruitment is often considered a filtration process: finding the one from the masses with the best match of background, skills and attitude. At executive level, we need to apply more filters honed to the exact requirements of the role to find exactly what we're looking for. It's this lack of effective 'filtration' that can cost many businesses the best and most suited talent."
Looking at the traditional methods of recruitment practice and advancements in the sales recruitment arena, sales recruitment experts Pareto release their business guide to encourage UK business to assess their recruitment strategy when it comes to their executive sales teams.
With competency-based assessment methods such as cognitive study tests, sales competency tests and situational interviews ranking high for effectiveness as selection methods in the Raconteur study, and traditional descriptive interviews falling short in 6th place, Pareto presents the case for introducing concepts such as competency-based assessment and combining active and passive recruitment. In a highly competitive market, mistakes can prove costly. Updating and fine-tuning the recruitment route can ensure a time-efficient and profitable return, with UK business able to expect a greater return of candidates matching their specific requirements: and, in turn, a greater return on investment through increased revenue generation, leads or sales.
"With traditional recruitment processes scoring average to poor on the generation of tailored candidates, it's clear something has to change. After all, sales recruitment takes time. We shouldn't do it any more than we have to." adds Karen. "Top talent requires a top recruitment process. If you don't have the right candidate, you simply won't get the right fit."
Pareto's recommendations explore the ways in which companies can realign and fine-tune their sales recruitment processes to create the very best sales teams in the business world.
About Pareto Law:
Pareto Law is the UK's biggest and most successful sales enhancement company: the authority on sales, no less, since 1995. Pareto brings companies the 20% of the sales team that makes 80% of the difference.
The Pareto Effect can be experienced in many ways and it can have a remarkable, measurable effect on your business. Pareto delivers this effect through four key elements – Sales Recruitment, Sales Training, Executive Recruitment and Accolade Sales Transformation, the assessment and accreditation service that delivers sales excellence.