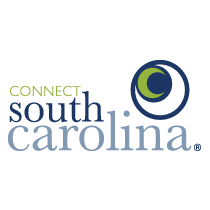 This research presents policymakers, broadband providers and community leaders with a clearer picture of the affordability concerns and limitations of South Carolina's non-adopters
Columbia, SC (PRWEB) October 16, 2012
Affordability is a key barrier to broadband adoption among many who have not embraced high-speed Internet service. According to Connect South Carolina's 2011 Residential Technology Assessment, one of the top barriers to broadband adoption is affordability.
Connect South Carolina's new report, Cost as a Barrier to Broadband Adoption: Structuring Subsidy Programs That Work, finds that 37% of South Carolina's households that don't currently have broadband service would be willing to subscribe if cost were not a barrier, suggesting that approximately 570,000 South Carolina households would subscribe to broadband if they could get it at a price they consider acceptable.
Across South Carolina, affordability continues to be a key barrier to the adoption of home broadband service. Of the 32% of non-adopters citing affordability as their primary barrier, specific affordability issues included the following:

Monthly subscription cost (18%)
Cost of buying a computer (10%)
Activation and installation fees (4%)
The report goes on to analyze what that "acceptable" price would be for price-sensitive non-adopters in South Carolina. Among broadband non-adopters who would be willing to subscribe to high-speed Internet service at an acceptable price, the optimal price point across the state is $22 per month.
By comparison, the average South Carolina broadband subscriber currently pays over $48 per month for home broadband service. This means that for a subsidy program like the FCC's Broadband Lifeline Pilot Program, Comcast's Internet Essentials, or CenturyLink's Internet Basics to be optimally effective in South Carolina, a monthly subsidy of $26 per month would attract the greatest number of price-sensitive non-adopters while not wasting money trying to attract current non-adopters who won't be convinced by any price incentives.
"The results of this report provide valuable insight into what the consumer market will support as we seek to improve home broadband adoption rates in South Carolina," said Corey Johns, Connect South Carolina stakeholder relations manager. "This research presents policymakers, broadband providers and community leaders with a clearer picture of the affordability concerns and limitations of South Carolina's non-adopters."
To explore special broadband and computer discounts check out the Connect South Carolina web site at http://www.connectsc.org/get-broadband.
# # #
About Connect South Carolina: As the State Broadband Initiative, Connect South Carolina is leading the effort to increase high-speed Internet access, adoption and use to ensure South Carolina's competitiveness in the connected global economy of the twenty-first century. Connect South Carolina is a public-private partnership designated by the state to work with all broadband providers to create South Carolina's first interactive map of broadband coverage. This work serves as a foundation for addressing remaining service gaps while also engaging state, regional and local leaders in workforce development activities designed to bridge South Carolina's digital divide. For maps, research or to get involved with efforts in your community please visit: http://www.ConnectSC.org.