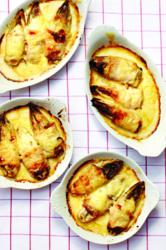 ...nothing pairs better with these selections from my cookbooks than delicious sparkling wine from Mumm Napa.
Rutherford, CA (PRWEB) October 18, 2012
Mumm Napa Winery and celebrated Napa Valley Chef Cindy Pawlcyn are partnering on a special holiday promotion this fall that has a trip to the Napa Valley as its grand prize. The sweepstakes runs through December 31 and can be entered through the Mumm Napa website.
In addition, Chef Pawlcyn has developed a series of recipes paired with Mumm Napa wines and holiday entertaining ideas that can be accessed through the winery website. Pawlcyn and Mumm Napa winemaker Ludovic Dervin collaborated on the recipes and wine pairings, which include appetizers, entrees and desserts ideally suited for the holidays. Cindy Pawlcyn has founded three Napa Valley restaurants, and she is the author of five cookbooks.
The Mumm Napa Holiday with Cindy Pawlcyn Sweepstakes winner will receive a three-day, two-night trip to the Napa Valley for two, complete with accommodations, and dinner with Cindy Pawlcyn and Ludovic Dervin. No purchase is necessary, and the sweepstakes can be entered online (subject to terms and conditions and open to residents of states where legal).
"I love holiday entertaining and nothing pairs better with these selections from my cookbooks than delicious sparkling wine from Mumm Napa," said Pawlcyn. "I am thrilled to partner with this great sparkling wine producer to bring the spirit of the Napa Valley to celebrations around the country."
"Cindy is one of my favorite chefs, and her recipes pair beautifully with our wines," winemaker Ludovic Dervin noted. "This is a great way to enjoy a taste of the Napa Valley at your table."
Mumm Napa is one of California's top sparkling wine producers and one of the most popular destinations for wine country visitors. For more than 20 years, Mumm Napa sparkling wines have set the standard for California méthode traditionelle sparkling wine, emphasizing the exceptional qualities of Napa Valley fruit along with the unique casual elegance of the Napa Valley lifestyle. The winery and visitor center are located in Rutherford along the Silverado Trail in the Napa Valley and are open daily for tours, tastings and private events. Visitor center and fine art photography gallery hours are 10:00 a.m. to 5:00 p.m. daily. For additional information on visiting the winery and its exhibits, call 707-967-7700 or access the Mumm Napa website at http://www.mummnapa.com.
# # #
Please enjoy our wines responsibly.
Mumm Napa® Sparkling Wine. ©2012 Mumm Napa Valley, Rutherford, CA
About Pernod Ricard USA
Pernod Ricard USA is the premium spirits and wine company in the U.S., and the largest subsidiary of Paris, France-based Pernod Ricard SA, which employs more than 18,000 people worldwide and is listed on the NYSE Euronext exchange (Ticker: RI).
The company's leading spirits and wines include such prestigious brands as Absolut® Vodka, Chivas Regal® Scotch Whisky, The Glenlivet® Single Malt Scotch Whisky, Jameson® Irish Whiskey, Malibu® flavored rum, Kahlúa® Liqueur, Beefeater® Gin, Plymouth™ Gin, Seagram's Extra Dry Gin®, Martell® Cognac, Hiram Walker® Liqueurs, Pernod®, Ricard® and Avión™ Tequila (through a joint venture with Tequila Avión); such superior wines as Jacob's Creek® and Brancott Estate®; and such exquisite champagnes and sparkling wines as Perrier-Jouët® Champagne, G.H. Mumm™ Champagne and Mumm Napa® sparkling wines.
Pernod Ricard USA is based in Purchase, New York, and has roughly 850 employees across the country.
Pernod Ricard USA urges all adults to consume its products responsibly and has an active campaign to promote responsible drinking. For more information on this, please visit: http://www.acceptresponsibility.org.