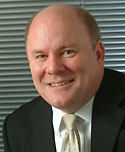 Hong Kong (PRWEB) October 24, 2012
GXS, a leading provider of B2B integration services, today announced that Director of Industry Marketing, Mark Morley, will be presenting at the sixth annual "AIAG Auto Parts Purchasing Leadership and Suppliers Forum" on October 27, 2012 in Beijing, China. Morley will present a case study highlighting how a large automotive joint venture in China utilised GXS Managed Services to connect with its partners and suppliers globally.
When: Saturday, October 27, 2012 at 3:40 pm China Standard Time
What: Chinese Joint Venture Case Study
Who: Mark Morley, director of industry marketing
Where: Radisson Blu Hotel, East Beisanhuan Road, 6A Beijing, China
Hosted by China International Auto Parts Expo (CIAPE) and the Chinese Ministry of Commerce, AIAG brings together more than 300 global and local automotive companies including OEMs, suppliers, and IT and B2B professionals. AIAG China was introduced in 2006 to provide training, technical documents and publications, events and workshops to support its members in China and share global automotive industry best practices with local Chinese automotive companies.
About GXS
GXS is a leading B2B integration services provider and operates the world's largest integration cloud, GXS Trading Grid®. Our software and services help more than 400,000 businesses, including 22 of the top 25 supply chains, extend their partner networks, automate receiving processes, manage electronic payments, and improve supply chain visibility. GXS Managed Services, our unique approach to improving B2B integration operations, combines GXS Trading Grid® with our process orchestration services and global team to manage a company's multi-enterprise processes. Based in Gaithersburg, Maryland, GXS has direct operations in 20 countries, employing more than 2,400 professionals. To learn more, see http://www.gxs.asia.com , read our blog at http://www.gxsblogs.com, follow us on Twitter at twitter.com/gxs and join us on LinkedIn at http://www.linkedin.com/company/gxs. You can also access our public filings with the Securities and Exchange Commission at http://www.sec.gov/edgar.shtml.
FORWARD-LOOKING STATEMENTS
This press release may contain "forward-looking statements." All statements, other than statements of historical facts that address activities, events or developments that the company expects, believes or anticipates will or may occur in the future are forward-looking statements. These forward-looking statements are affected by risks, uncertainties and assumptions, including but not limited to those set forth in the company's public filings with the Securities and Exchange Commission, including its Annual Report on Form 10-K and its Quarterly Reports on Form 10-Q. Accordingly, actual results or outcomes may differ materially from those expressed in the forward-looking statements. You should not place undue reliance on these statements and the company undertakes no obligation to update or revise any forward-looking statements to reflect events or circumstances that may arise.
All products and services mentioned are trademarks of their respective companies.