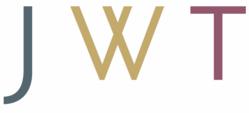 Toronto (PRWEB) October 16, 2012
David Eastman, CEO of JWT North America, announced today a leadership transition within JWT Canada. Longtime JWT Canada CEO Tony Pigott has been appointed to the newly created position of Global CEO of JWT Ethos, the agency's social change and corporate social responsibility practice. Susan Kim-Kirkland, currently Executive Vice President, Managing Director at JWT Canada, is being elevated to CEO.
Kim-Kirkland and Pigott take on their new roles effective immediately. Pigott, who has spent more than 30 years with JWT, will also take on a role as Non-Executive Chairman for JWT Canada. Kim-Kirkland and Pigott will report to Eastman.
JWT has operated in Canada for more than 80 years, and today is one of the country's leading agencies. With its pioneering spirit, the agency has created business-building campaigns for some of the country's most beloved and iconic brands, such as Tim Hortons and SickKids (The Hospital for Sick Children), Kit Kat, Tylenol, and retail giant Walmart Canada. Clients of JWT Canada include Canada Bread, HSBC, Johnson & Johnson, Mazda, Nestlé, ParticipACTION, Tim Hortons, the University of Toronto, and Walmart, among others.
"Susan brings an entrepreneurial spirit and critical understanding of the Canadian market," said Eastman. "She is a dynamic leader who clearly has the ability to forge deep partnerships with clients. Susan has also developed and led strong teams, and has an exciting vision for the future. We know she is the right person to steer us in this important market."
Of Pigott, Eastman said, "We are also thankful for Tony's leadership in Canada. He has been instrumental in growing the agency threefold since taking on the role in 1999. His leadership on social change and his passion for JWT Ethos is known throughout the company, and we are confident he will build a world-leading practice across the global network in his new role."
As Executive Vice President, Managing Director of JWT Canada, Kim-Kirkland has played a key role at the agency, most recently leading the Walmart business. Prior to joining JWT, she held agency positions in senior account management and strategic planning roles, and has a wide range of client experience, particularly in retail and CPG categories. Kim-Kirkland also served as Marketing Director at Kellogg Canada, and ran her own boutique agency.
"JWT has a storied history of great thinking and a rich legacy, and has attracted some of the smartest people I have ever worked with," said Kim-Kirkland. "With our growing and dynamic client base, what is truly exciting is the emergence of a way of working that marries these historic strengths with the speed and innovation of retail culture. It offers a unique opportunity for us to continue evolving into a more modern, nimble agency as we stay on our quest to help build and grow some of this country's most iconic brands."
Pigott founded JWT's Ethos practice, which has worked with leading brands and institutions such as Tim Hortons, Microsoft, Nestlé, The Hospital for Sick Children, UNESCO, ParticipACTION and the University of Toronto. Launched in Toronto, JWT Ethos has recently been rolled out to London and Atlanta, with plans to extend it to other regional offices globally, including New York and Shanghai. A specialized, integrated unit, JWT Ethos combines social change expertise with the creative talent of the JWT network to help clients harness the power of brand strategy, ideas and activation for social impact and competitive advantage. In a sign of the business opportunity for JWT Ethos, over the past several years, more than 50 JWT offices globally have undertaken social change campaigns involving brands, corporations and not-for-profit institutions, including New York, Delhi, São Paulo, London, Shanghai and Paris, among others.
"It's been my privilege to lead JWT Canada, and I am incredibly proud to see Susan take on the role of CEO. She's been a trusted colleague, and I am confident her entrepreneurial spirit and vision for the future will continue to grow the agency," added Pigott. "At the same time, I am thrilled to have the opportunity to lead the global rollout of JWT Ethos. It's clear there is a large and growing marketplace for social change. Consumers the world over believe that companies and brands should take a lead role on issues that matter. To do this well requires great ideas, creativity and boldness. Companies and institutions that tap into this movement in the right way will truly distinguish their brands, drive business and make a major impact on the future."
About JWT
JWT is the world's best-known marketing communications brand. Headquartered in New York, JWT is a true global network, with more than 200 offices in over 90 countries employing nearly 10,000 marketing professionals. JWT consistently ranks among the top agency networks in the world, and continues to be a dominant presence in the industry by staying on the leading edge—from producing the first-ever TV commercial in 1939; to today, developing award-winning branded content for brands such as Johnson & Johnson, Diageo's Smirnoff, Macy's, Ford and HSBC. JWT has forged deep relationships with clients including Bayer, Cadbury, DTC, Kellogg's, Kimberly-Clark, Kraft, Nestlé, Nokia, Rolex, Royal Caribbean, Schick, Shell, Unilever, Vodafone and many others. JWT embraces a "worldmade" philosophy, making things inspired by the world through blending technological innovation with international imagination. JWT's parent company is WPP. For more information, please visit http://www.jwt.com and follow us on Twitter at @JWT_Worldwide.