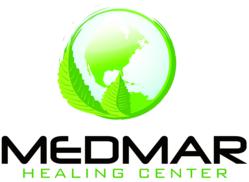 Many dispensaries are not paying their taxes on time. MedMar pays its taxes in a timely manner. MedMar has never missed a tax payment.
(PRWEB) October 16, 2012
MedMar Healing Center, a grassroots, community-based San Jose dispensary that specializes in medical cannabis, announces that they are fulfilling their fiduciary commitment to the local state government by paying the complete 15.25% tax on everything available at the cannabis club.
Douglas Chloupek, a representative from MedMar, explains the importance of fulfilling their financial responsibility and investing in the local community while many of their competitors do not. Less than 50% of San Jose dispensaries honor this commitment:
"Many dispensaries are not paying their taxes on time. MedMar pays its taxes in a timely manner. MedMar has never missed a tax payment. The city is losing millions of dollars due to the lack of enforcement. It is our belief that it is our responsibility to pay our taxes at all time. It is our hope that more dispensaries follow our example in order to help make a better San Jose."
Medmar Healing Center highlights that, Councilmember Sam Liccardo, along with Rose Herrera and Pierluigi Olivero, put forth a plan Tuesday 9-12-12 at the Rules Committee to put all medical marijuana collectives not paying their Measure U taxes out of business. The three council member's' memo does commend the dispensaries that "have demonstrated a good faith commitment to fully comply with state and local laws."
The memo goes on to say that these collectives "share the frustration of City Finance officials because the lawless practices of their competitors put them at a financial disadvantage."
On 10/9/2012 the San Jose City Council unanimously voted to priortize the enforcement and regulation of medical marijuana in San Jose. Out of the 33 items on the agenda, this was the only item to receive universal backing.
According to the city's Department of Finance, in the past fiscal year, 80 of the 158 medical marijuana dispensaries have "never, or only sporadically, paid the medical marijuana tax approved by voters n 2010 through Measure U."
As a nonprofit medical cannabis provider, MedMar is dedicated to supporting the San Jose community. Whether it's providing compassionate care services or participating in charitable events such as the recent holiday food drive, MedMar is dedicating to improving the lives of local residents.
Marijuana dispensary, MedMar Healing Center, is a San Jose Cannabis club that provides high quality medical marijuana to San Jose prop 215 patients. The dispensary prides itself on having friendly and knowledgeable staff along with large selection of strains and edibles.
Acting as an easily accessible resource for Bay Area medical marijuana patients, MedMar Healing Center is centrally located in downtown San Jose, only blocks from the San Jose Sharks' home, HP Pavilion.
Close to major freeways and thoroughfares, MedMar is located near all the major public transit options, including Diridon Station. MedMar provides residents of San Jose and Silicon Valley with medical marijuana in many forms, including flowers, hash, edibles, and concentrates. MedMar Healing Center tests each of their strains of medicine for a Cannabinoid profile, which helps their knowledgeable staff recommend the best medicine for the diverse ailments of each client.