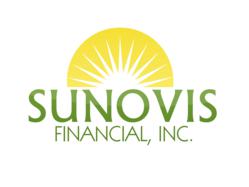 Once upon a time, business reputation was spread by word of mouth. In the 21st century, it is spread by word of "internet search". This means that a business reputation is more easily accessible to potential customers.
San Francisco, CA (PRWEB) October 19, 2012
Small business owners may think there is no need to manage their online reputation. The truth is that in this day and age when anyone can do a quick web search and find everything that has been posted about a business, online reputation management is a necessity.
Consider this: No matter what industry a small business is in, each needs to attract new customers. This is true for restaurants, medical and dental practices, spas, retail stores and hotels and even manufacturers. Customers come to a business one at a time, not typically in hordes. Chances are a large majority of potential customers will do an online search about the business as a first step.
If there are nothing but good reviews about the business online, and a good website that explains its services, this is good. The business will need to provide good service and followup to the customer. However, one bad review or more could tarnish a business, or keep that customer from ever reaching out to do business at all.
Unfortunately, a bad review could come from a competitor or a disgruntled employee.
The good news is that there are ways for businesses to protect their online reputations. Businesses can tackle the task on their own or they could engage professionals services for online reputation management.
Whatever method may be used, here are 5 affordable strategies that businesses can use to protect their brands.
1. Be aware of and monitor online reputation. This is the easiest and most critical step. Monitor what others are saying about the business online. This can be accomplished by simply setting up a Google alert. Searching on Facebook and Twitter can also yield information, as well as sites that serve the business industry (like TripAdvisor.)
2. Start to build defenses around for the business brand online. If possible, purchase any domain names that might be connected with the business name or brand. This includes the .com, .net, .org, .us and .info versions. A business may never even use all of these domains, but owning them builds some protection around a business name on the search engines. Do the same on Facebook and Twitter.
3. Create a social media presence. Businesses should have active Facebook and Twitter accounts. Depending on the specific industry, it may be beneficial to use LinkedIn, Pinterest and YouTube, too. These social media sites help to build goodwill for the business brand, as long as there is activity and interaction. The sites will help populate the search engines with good content, news and reviews about the business, too. Businesses should actively monitor the sites for company mentions, and respond to any criticisms or compliments in a timely fashion. Think of this the same as if a customer called a business on the phone to vent frustrations or gush about a great experience. More and more customers use social media, so business should, too.
4. Use the new social media accounts and websites to build positive content. Create positive and compelling content for your sites. Don't forget to use online press releases, blogs and even advertising sites. Remember, the key to reputation management is not to remove negative comments from the web (it usually cannot be done), but rather to overcome them with positive content. A negative review that shows up on page 8 of Google search results is not as important as one on page 1. The more positive content you can get onto the first few pages of the search engines, the better protected your business will be from any negative content that might get created.
5. Commit. This final step ties in with step number 4. Businesses must be committed to continually publish positive company information, or encourage happy customers to do so. Even one new article a week on your website blog could do the job over time. Assign someone in the company for this important task, or outsource to get help.
Once upon a time a business reputation was spread by word of mouth. In the 21st century it is spread by word of search. This means is that a business reputation is more easily accessible to potential customers. Instead of taking weeks or months for reputation to spread, information now spreads in days, hours and even minutes! A business reputation is no more important now than it was in the past, it is just more widely available. By taking the proper steps, businesses can ensure management of online reputation - and help the business grow.