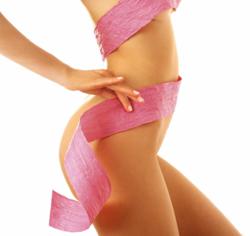 Fraxel can help diminish fine lines,wrinkles and scarring on the face and other areas
Long island, New York (PRWEB) October 19, 2012
LaserTouch adds Fraxel to its arsenal of laser devices and equipment offered in the treatment of fine lines, wrinkles, scarring, pigmentation and other skin damage. With the addition of Fraxel in Long Island, LaserTouch staff have a broader and more effective variety of tools to choose from in the treatment of aging signs and skin damage.
Fraxel, by Solta Medical, is a non-invasive laser therapy providing a wide array of treatment options to address many forms of aging, customized to each patient's needs and concerns, many requiring minimal recovery time. It's a perfect solution for people who want their skin to look younger, but don't want to look plastic or fake and can't afford a lot of time away from work or their social life.
Fraxel is especially effective in the treatment of the following conditions:

Actinic Keratosis (AK) – a common pre-cancerous skin condition
About LaserTouch Aesthetics:
LaserTouch Aesthetics centers provide laser hair removal, tattoo removal, Botox® and fillers, laser skin rejuvenation, microdermabrasion, cellulite treatment, acne reduction and acne scar reduction, mole removal, smartlipo and other aesthetic procedures for female and male clients of all skin complexions. In order to best serve clients, LaserTouch Aesthetics utilizes the most advanced and safest laser and aesthetics technologies such as Elite MPX, Medlite C6 and Smartlipo MPX by Cynosure, GentleLASE® and GentleYAG® by Candela, Xeo by Cutera®, Fraxel® by Solta and Reaction, Trios and Pristine by Viora.
LaserTouch serves Westchester New York via its 16 Church Street, White Plains location, serves New York City via two clinics, at 150 Spring Street in SoHo and 57 West 57th Street, Suite 809 in Midtown and serves Long Island via its Garden City location at 100 Garden City Plaza, Suite 105, Garden City, NY 11530.
For more information, visit lasertouchsoho.com/long-island or call 516-535-0035 for a complimentary consultation. To follow the latest in aesthetics, visit lasertouchsoho.com/blog. Contact: Harzem Sendogan.