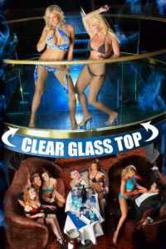 This event is the largest mixed team ping pong tournament in the world.
Las Vegas, NV (PRWEB) October 16, 2012
Fall in Las Vegas means Ping Pong Palooza is back and Vegas nightlife industry is invited to come out in full force to compete for the #1 spot and bragging rights Tuesday night, November 20th.
This is the Sixth Annual Sapphire Gentlemen's Club Ping Pong Palooza, and Sapphire is proud to host this popular event which was originally inspired by the Christopher Walken flick Balls of Fury. The first year there were a total of 32 teams competing and since then it has grown to be one of the most popular yearly events at Sapphire. This event is the largest mixed team ping pong tournament in the world.
The tournament pits teams of nightlife professionals against each other for a trophy that could only be described as the "World Cup of Stripper Ping Pong". Teams must have minimum of 4 players and at least 1 female player (You can always pick up one of the beautiful Sapphire entertainers to be your female player...*recommended!).
Ping Pong Palooza boasts professional referees from the Las Vegas Table Tennis Association, regulation tables and even a special "exhibition table" complete with bubbly and bouncy Sapphire's dancers doing what they do best! Day of the event registration starts at 6pm with cocktails and complimentary food. Arrive early to register and definitely don't miss the Entertainer Ping Pong Tournament that takes place on stage during registration. Tournament starts at 7pm.
Attendees will also be able to purchase drink tickets from the Heineken booth during the event. Two tickets will be available for $8 and good for two Heinekens from the bar. Proceeds go to the Sapphire Foundation for Prostate Cancer. The Sapphire Foundation for Prostate Cancer is focused on helping men with prostate cancer that need financial assistance for medical expenditures and other financial needs while being treated for prostate cancer. They also hope to motivate men to get tested for the disease as early detection proves to be crucial in the treatment process. The foundation established in 2003 and has generated over $1,500,000 in donations and sponsorships to benefit programs related to the disease, for prostate cancer research and financial assistance for survivors of this disease. Heineken will also be awarding prizes and plaque/trophy to the "Best Mustache" that evening as part of the festivities.
Sapphire Gentlemen's Club, located at 3025 S. Industrial Road in Las Vegas, is the largest strip club in the world, with well over 70,000 square feet of topless entertainment. The club is open 24/7, 365 days a year to patrons 21 and over and features over 400 entertainers per night with premium alcohol and cigars for the customers. The massive Main Room houses three stages including the popular SkyStage over the famous RockStar VIP section with its clear catwalk to the private SkyBoxes. Sapphire serves the finest variety of cocktails, wines, champagne and cigars. This year's event can't get better.
So, round up the team and head to Sapphire for the 6th Annual Ping Pong Palooza nightlife industry ping pong tournament. Teams should sign up early, starting at 6pm, because participation is limited. For even earlier registration call 702.869.0003 or register online at http://www.SapphireLasVegas.com. For Free limo transportation from the Strip, call 702.303.3430. And for special offers and updates follow Sapphire LV on twitter @sapphirelv.
All players will receive medals and trophies and prizes including a SkyBox Experience, $2,000 in Sapphire Dance Dollars plus bottle of Taittinger Champagne go to the winners. Teams that show "Best Team Spirit" and "Best Uniform" will be awarded bottles of champagne. Good luck everyone!