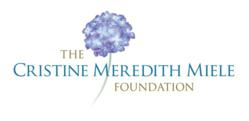 The [Cristine Meredith Miele] foundation works to raise funds for breast cancer research, specifically research with clinical genetics.
Park City, UT (PRWEB) October 17, 2012
October is National Breast Cancer Awareness Month, and ImplantInfo is joining the fight. Cristine Meredith "Crissy" Miele was a loyal member of the ImplantInfo and Advice Media family who lost her battle with breast cancer in July 2010. Following her passing, her family started the Cristine Meredith Miele Foundation in her memory. The foundation works to raise funds for breast cancer research, specifically research with clinical genetics.
Crissy's cancer was hereditary, but her specific genetic mutation has yet to be identified. This is a common story. Research conducted through breastcancer.org has found that a woman's risk of breast cancer doubles if she has a "first-degree relative (mother, sister, daughter) who has been diagnosed with breast cancer". Additionally, 15 percent of women who are diagnosed with breast cancer have a family member who has also been diagnosed.
Genetic research conducted by Dr. Kenneth Offit and his team at Memorial Sloan-Kettering Cancer Center has identified the BRCA1 and BRCA2 gene mutations as high-risk markers for breast cancer and ovarian cancer. Women displaying these markers have an 80 percent chance of developing breast cancer in their lifetime. Since pinpointing this mutation, women have been able to identify it early and take preventative measures.
Currently, Dr. Offit and his team at the Memorial Sloan-Kettering Cancer Center are partnering with MIT and Harvard University to further their existing research and identify more genetic markers to help a higher percentage of the high-risk population. Like Crissy, the development of breast cancer in many women is hereditary. And, like Crissy, many women's hereditary cancer is BRCA-negative.
Dr. Offit and his team are now focusing on identifying genetic markers in BRCA-negative families with three of more instances of breast cancer. DNA samples taken from these women are sequenced, and compare to samples taken and sequenced from women without breast cancer. By looking at the family's sequenced genomes as a whole, Dr. Offit hopes to pinpoint the hereditary gene mutations for identification in future generations. Donations to The CMM Foundation directly support this research.
Visit ImplantInfo for more information about genetics and breast cancer and about making donations to the CMM Foundation. ImplantInfo will also be recognizing National Breast Cancer Awareness throughout October with updated content and visitor stories.