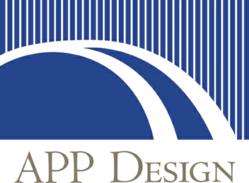 Itasca, IL (PRWEB) October 17, 2012
APP Design, Inc., a software development firm specializing in the design, development and integration of healthcare information exchanges, announced today that the launch of the Department of Health and Human Services' Office of the National Coordinator (ONC) for Health Information Technology's eConsent pilot will take place on October 22 in Buffalo, New York.
As part of the launch, APP Design and members of the eConsent Project team will share the project's progress to date and provide a presentation of the pilot content and technology. In addition, an eConsent Pilot Program Roundtable titled "Meaningful Choice for Patients in Electronic Health Information Exchange" will discuss why ONC initiated the eConsent project and the important role of informed patient consent in electronic health information exchange.
The ONC commissioned APP Design to develop and pilot an electronic system providing patients with educational content for an informed consent decision while reducing burden on healthcare providers. Utilizing the company's RHIOnet and Story Engine solutions as platform for the pilot, the project allows patients to view educational content through interactive multimedia content to learn how consent decisions affect their personal health information and quality of care. At the end of the educational lesson, the eConsent module captures and records the patient's meaningful choice about sharing health information. Patients will also be provided with a short survey to ensure understanding and provide feedback on the content and delivery method for future applications.
As a companion to traditional clinical solutions for an HIE, APP Design's RHIOnet solution connects patients, providers and payers to administrative services such as eConsent, Disclosure Tracking, Eligibility and Claims Status. RHIOnet lowers costs and reduces administrative burden by lessening the burden placed on help desks, improving payment collections, reducing data entry errors and increasing workflow efficiency.
About APP Design, Inc.
Founded in 1997, APP Design is a software development firm focused on reducing the administrative costs of healthcare, increasing user participation through eConsent and building sustainable healthcare information exchanges through value-added services and administrative transactions. With extensive experience in healthcare EDI, the company delivers projects that process millions of administrative transactions 24×7. In addition, APP Design's vast library of interface and conversion modules enables its staff to quickly implement complex projects with proven and tested software, providing its client base with a confident commitment to high quality and unparalleled service. For more information, please visit http://www.appdesign.com or call 630-775-1144.
# # #