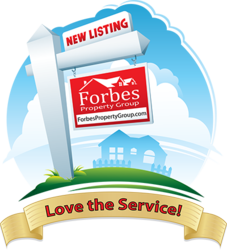 I want to be different. I want to be unique. I want to offer my clients a better experience!
Bradenton, FL (PRWEB) October 23, 2012
As a young agent in the real estate industry, Lee Forbes was faced with numerous questions about how to be a success in this changing market. What does it take to survive these days in real estate or is there even a place for the small brokerage in today's market? These are just a few of the many, many questions he asked himself. "I found it overwhelming, as anyone would, with a daunting list of obstacles agents had to consider when going out on their own. Knowing that the key to making a small Brokerage work today meant that agents must deliver like no other, the most up to date information in an easy to use format and easily discovered where those in need are searching." Said Lee Forbes, Broker of Forbes Property Group.
"Starting a business in the belly of a recession is hard enough. We were faced with the worst market conditions I had ever seen in an industry that was overwhelmingly broken and a sickening topic for most to even speak of here in Bradenton Florida" Said Forbes. It proved to be the perfect time, as the divide grew between would be homebuyers and trustworthy information sources that were not outdated. "Consumers were tired of seeing the same old stale listings from local agents who never updated their websites and wouldn't answer the phone when it rang." Many numbers proved to be disconnected as droves of agents threw in the towel when the housing market turned sour.
How One small Broker flourished-
Forbes Property Group structured its new business model to coincide with the habits of the consumer which showed that 88% of home buyers were searching out properties themselves online. Yet surprisingly, less than 12% of Agents had generated at least a quarter of their business from their own private websites! (source: NAR 2011 home buyers Profile) In central Florida there definitely proved to be a need for an updated connection linking buyers and properties and our professional agency has bridged that gap. Seizing the opportunity, Forbes Property Group developed an advanced web presence and forged connections with local partners to dominate what SEO marketers call "long tail" search results which proved to put properties in the top ten results for consumers most common local search terms. So when a perspective buyer is searching the web for Bradenton real estate they might type in the name of a community, address or a zip code they prefer and that's how they find ForbesPropertyGroup.com.
"Our strategy also works amazingly for our clients who list their home for sale with us as we can place the property in the top results for buyers to find. How powerful is it to sit in front of a prospective seller live online and have them search for their community and see Forbes Property Group dominate the local results," Said Forbes. Now, adding two more agents in October, this small brokerages sales are booming. Even as the Manatee County Florida market struggles to regain its footing. All of the website's development has been coordinated and managed in-house, from the firm's own server systems, to its delivery network; Proving their passion for technology. Looks like great service and advancing technology are the bricks used to rebuild consumer confidence in Bradenton.
Becoming a success-
Is there room in today's real estate market for the small brokerage to turn big business? Forbes Property Group has proven that a truly driven firm can develop ideas and pool resources faster and better than ever before if they embrace technology and the tools available out there today. And the end result is a more enjoyable and pleasant experience than the industry standard for those served.
Lee Forbes
Owner / Broker
Forbes Property Group