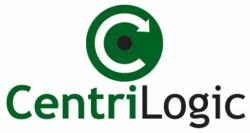 Rochester, NY (PRWEB) October 17, 2012
CentriLogic, a leading international provider of data center solutions to global enterprises, has today announced it has self-certified compliance under the U.S. Department of Commerce's U.S.-European Union (EU) Safe Harbor Framework.
This announcement follows the launch of CentriLogic's European expansion program and the official opening of its new data center in Bracknell, United Kingdom.
The U.S.-EU Safe Harbor Framework was developed to bridge the gap between The U.S. Department of Commerce and the European Commission's policies on data protection and privacy. The intent of the framework is to enable U.S. organizations to comply with the 1998 European Commission's Directive on Data Protection, and confirm that Safe Harbor certified companies provide "adequate" privacy protection under EU legislation.
CentriLogic provides data center services and solutions to multiple enterprises located within the European Union, and Safe Harbor compliance confirms that these services and solutions are delivered with "adequate" privacy protection as per the Directive.
"CentriLogic is excited about its self-certified compliance with the U.S. Department of Commerce's U.S.-European Union (EU) Safe Harbor Framework," said Robert Offley, CentriLogic's President and CEO. "As we continue to add more international customers through our European Expansion Program, it is important that we adhere to the highest level of global security and data protection standards. The U.S.-EU Safe Harbor certification validates CentriLogic's ability to attribute the highest levels of privacy and assurance to our full suite of international hybrid hosting solutions."
About CentriLogic
CentriLogic is a trusted provider of international hybrid hosting, cloud computing, co-location, and data center solutions for organisations that gain advantage by outsourcing their hosting requirements, with global headquarters in Canada and data center facilities throughout North American and Europe. Unlike other hosting companies, CentriLogic uses insights derived from a customer-first philosophy to deliver a broad range of agile and elastic solutions designed to meet evolving IT infrastructure outsourcing needs.