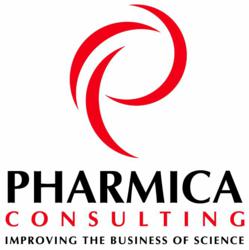 We heard talks on everything from change management and governance to using SharePoint to search and gather information on chemical compounds, said Matt Hendricks
San Diego, CA (PRWEB) October 17, 2012
Pharmica Consulting has long filled the role of life sciences expert in SharePoint and collaboration. As part of its continued service to the industry, Pharmica hosted its 7th SharePoint conference on October 4 in San Diego, CA. The one day conference highlighted real world case studies and helped industry leaders better understand how SharePoint can effectively be used throughout various life science environments.
"It was a very successful day where attendees from well over a dozen different pharma companies gathered to learn more about SharePoint and also to share their experiences," said Eric Lake, Partner with Pharmica Consulting. "Pharma organizations, such as Eli Lilly, BMS, and Targacept demonstrated real case studies where SharePoint has really helped make their businesses run better. It was really a full day, but we had many people coming up to us afterwards telling us how valuable it was."
Greg Cohee, also a Partner with Pharmica Consulting, added, "We had a terrific turnout, especially given the fact that we've never done one of our SharePoint conferences out west before. But we had so many requests to come out to this coast over the last couple of years; we had to make it happen. I have to say that the west coast people did not disappoint us with their enthusiasm and of course their sheer numbers."
"We heard talks on everything from change management and governance to using SharePoint to search and gather information on chemical compounds," said Matt Hendricks, a Principal Consultant with Pharmica Consulting. "Plus we had a great open discussion in the afternoon where people talked about whatever else was on their minds with regards to using SharePoint."
Pharmica Consulting is already planning their next west coast SharePoint conference. "This was such a success that we have to do it again," adds Eric Lake. "We may hold it in San Francisco next year just to make it a little more convenient for the northern folks. But we'll definitely be back."
Those interested in learning more about Pharmica Consulting's service offerings can visit http://www.PharmicaConsulting.com. To request additional information, please contact Eric Lake at 973-945-4482 or Greg Cohee at 215-579-1650.
Boilerplate Statement: About Pharmica Consulting: Pharmica Consulting, one of the life sciences industry's leading consulting firms, provides a variety of offerings designed to help pharmaceutical and biotech clients achieve true Operational Excellence. Consultants at Pharmica invest the time needed to truly understand a client's specific challenges—and tailor solutions to help them create a more profitable business environment. Pharmica Consulting knows how to build effective strategies—and deliver against those strategies as promised.