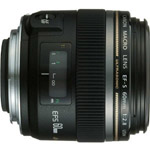 Atlanta, GA (PRWEB) October 17, 2012
10rate editors Steve Holdgren and Brian Jones cut through all the choices out there in the Photography category to come up with their top choices. According to the Best Nikon Lens page at 10rate.com they selected their top choices based on the following criteria:
1. Versatility in usage
2. Low light performance
3. Features like VR and silent focus
4. Compatibility with different sensor formats
5. Weight and size
6. Minimum focus distances
7. Price
Nikon's 16-85mm DX VR Zoom lens won top honors. They said, "This is a very interesting Nikon lens. It is a much more specialized play on the 18-55mm standard kit lens. The 16mm focal length is going to be a wide angle, but not quite fish eye. That will make a very interesting effect on many of your photos. The ability to run the focal length all the way up to 85mm makes this a very useful lens for almost any type of photography."
Editors also evaluated and selected the Best Canon Lens based on the following:
1. General-purpose vs. specialized use
2. Low light performance
3. Image stabilization and quiet focus
4. Compatibility with different Canon lens mounts
5. Weight and size
6. Minimum focus distances
7. Price
According to reviewers, the Canon EF-S 15-85mm f/3.5-5.6 was the best on the list. Editors noted some of the highlights, "This is going to be the best general-purpose lens out there you can find. The 15-85mm focal length will work for virtually any situation that does not require an insane amount of zooming power. 15mm is pretty wide and you'll be amazed at what you can do with it. The aperture provides decent low light performance and should be enough for indoor shooting. "
Lastly, editors chose the Best Camera Bags with Kata, Pelican, and Case Logic all being selected according the the Top 10 list. The Kata camera bag "is a great option for those who don't want a camera bag that they have to carry over the shoulder or by a handle. This is a sleek looking backpack that will have no problem storing all the gear you bring with you on the go."
10rate.com conducts reviews in various product and services categories and publishes "Expert Top 10 Lists for Everything in your life." The company's web site strives to "Make it Easy" to select from the hundreds of choices there are in the product and service market place. All products and services are thoroughly researched by the companies expert editors prior to receiving a rating on a 1-10 scale. In addition to product reviews the companies editors write guidelines, buying guides and articles on various topics surrounding each product or service category covered to help educate the consumer.