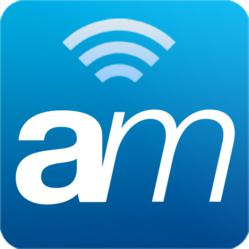 ... It was important for us to make AutoManager.Mobile available to everyone.
Los Angeles, CA (PRWEB) October 17, 2012
AutoManager announced Thursday that its AutoManager.Mobile app, developed for Apple and Android mobile devices, has expanded its support for alternative vehicle types such as motorcycles, RVs, boats and even light aircraft.
Kami Tafreshi, CEO of AutoManager, said the update opens the door for more dealers to streamline their inventory and sales processes. "Our car and truck dealers are really excited about how much AutoManager.Mobile has simplified their work," Tafreshi said. "But a number of our clients don't sell traditional passenger vehicles, and they were clearly interested in the benefits of our app as well. So it was important for us to make AutoManager.Mobile available to everyone."
The dealership management app debuted in the Google Play store for Android devices in late August, where it has earned strong reviews from auto dealers and over 300 downloads. A version developed for the iPhone, iPad and iPod Touch reached the App Store five weeks later, and has also surpassed the 300-download mark.
AutoManager.Mobile uses the camera and data capabilities of many smartphones and tablets, allowing auto dealers to "scan" the vehicle identification numbers (VINs) on their inventory. When this VIN is decoded, it unlocks enough information about the vehicle to create a basic listing of its features. AutoManager.Mobile users can then take photos of the vehicle and prepare them for distribution to vehicle marketplaces like Craigslist, eBay and more than 100 others, including the dealer's own website. These vehicle listings can even be imported into DeskManager dealer management system as new inventory.
VINs can also be used to look up vehicle histories. AutoManager.Mobile users can order and view NMVTIS, CARFAX® and AutoCheck® reports on any of their scanned vehicles right from their mobile phones. This is particularly useful for screening vehicles before they are bought at an auction.
AutoManager.Mobile is free for subscribers to WebManager, AutoManager's vehicle marketing and website building service. Videos detailing the features and functions of AutoManager.Mobile for Android and Apple iOS can be viewed in the Instructional Videos section of the AutoManager website.
About the Company
AutoManager is a DMS, online vehicle marketing and dealer website provider with over 25 years of experience helping independent and franchise dealers increase sales and business productivity. AutoManager now serves over 6,000 users across the U.S. and Canada.
DeskManager DMS and the WebManager online marketing platform marketing are scalable solutions for car, truck, boat, RV and even airplane dealers. Both are priced aggressively to satisfy the needs of small independents, and can be expanded with a litany of high tech add-ons that allow them to serve the needs of larger franchise dealers. Above all else, AutoManager takes pride in its reputation for excellent post-sale support and service.