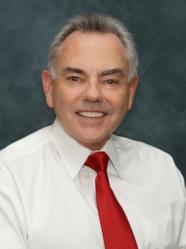 Cumming, GA (PRWEB) October 16, 2012
Page Barden, D.D.S. is innovating traditional dentures with Strickland Face Lift Dentures to help patients who are tired of the challenges that dentures often bring. One of the biggest problems is that the dentures are not able to stimulate the jawbone the way the natural teeth did. This means that the bone begins to deteriorate and the dentures no longer fit properly. Many people struggle with the need to replace dentures as they shift. In addition to the dental fit being looser, the face will often begin to sag when the bone deteriorates. The new technology used with Strickland Face Lift Dentures changes all of that.
This technology uses neuromuscular dentistry, which actually stimulates the jawbone to continue to regenerate. This means that once the dentures are properly fitted, they will stay in place and the fit will not change over time. Because the fit is customized, it allows for better chewing than traditional dentures. Those who find that ill-fitting dentures also impact their speech will be glad to know that these new dentures have little, if any, negative impact on speech. In addition, the design incorporates a customized fit that improves the support of the facial structure, which reduces or eliminates the sunken look that many denture wearers acquire.
Because the dental fit is designed to support an individual's facial structure, wrinkles can be reduced or eliminated and lips may even look fuller. Add to this the fact that the sunken look is gone, and one understands why they are called Strickland Face Lift Dentures. Most patients feel that they look younger once they switch to this state-of-the-art denture. With complete customization, each patient can get exactly the fit they are looking for.
Whether someone is avoiding getting dentures because they don't like the sunken look that often accompanies them, or they have several pair already that no longer fit properly, they can switch to these new dentures that increase the functionality of the old-style dentures. For more information about Strickland Face Lift Dentures, please visit http://www.georgiagumsurgery.com.
Page Barden, DDS is a periodontist offering patients personalized dental care for Cumming, GA. Dr. Barden received his Bachelor of Arts from University of Denver. He continued his education at the University of Detroit School of Dentistry. After serving in the U.S. Air Force, Dr. Barden further extended his education at Indiana University where he earned a degree in Periodontics from the School of Dentistry. He is part of one percent of dental professionals providing the most recent FDA cleared laser procedure for gum disease and periodontal treatment. To learn more about Page Barden, DDS and his dental services visit his website at http://www.georgiagumsurgery.com and call (678) 648-1998.