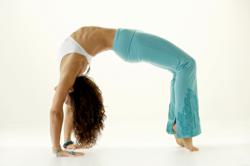 There is huge excitement around our first Yoga Tree studio opening in Marin.
San Francisco, CA (PRWEB) October 18, 2012
Yoga Tree SF, co-owned by founders Tim Dale and Tara Dale, opens its first Marin location, expanding its roster to seven studios. Yoga Tree SF is known for the best instructors from around the world, teaching in studios that are clean, warm and supportive.
Yoga Tree Corte Madera will provide a variety of yoga classes, workshops, teacher trainings and continuing education in a brand new studio. The studio consists of a retail space, juice bar, male and female showers and a women's lounge area. Yoga Tree is bringing several world-renowned instructors both from around the country and from its current San Francisco and Berkeley locations to Marin, while also employing some of the best local teachers.
"Students and teachers have been asking us for years to open a studio in Marin," said Tara Dale. "We finally found the perfect space in Corte Madera and are excited about bringing our premium brand of yoga to Marin." Tim Dale added, "We owe our success to our students and supporters over all these years, who love the quality of instruction that is provided from all our amazing teachers. We must be doing something right!"
Adding to the excitement, Yoga Tree will host a grand opening party November 16th, and will be offering free opening classes and remarkable introductory opening rate packages.
The schedule includes Co-Owner Tara Dale, Annie Carpenter, Susan Hauser, Anna Hughes, Leigh Threlkel, Karen Holland, Dana Damara and Pretzel France. Yoga Tree Corte Madera will grow organically within the community, offering a variety of classes, live music events, workshops, and teacher trainings.
Yoga Tree offers a variety of styles including Hatha, Vinyasa, Pre and Post Natal, Restorative, Power Yoga and meditation. Some classes are heated.
The Yoga Tree Corte Madera retail store will sell clothing, books, mats, and much more to fulfill all yoga and gift needs. It will also include a juice bar and snack menu.
Please check the Yoga Tree SF website for the yoga class schedule: http://www.yogatreesf.com/locations/corte-madera.html, or follow us on Facebook to find out about our introductory offerings: http://www.facebook.com/YogaTreeSF
Yoga Tree is a green company and is committed to helping the yoga community, people in need, the environment and the planet. It offers a variety of yoga styles, including advanced studies. All classes share one thing in common – a comfortable, safe space in which to explore the body, mind and soul.
What: Yoga Tree Corte Madera Opens
Where: Marketplace Shopping Center, 67 Tamal Vista Blvd., Corte Madera, CA 94705.
When: November 2012
Photos: Available upon request