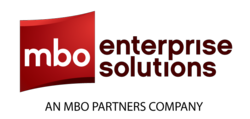 Herndon, VA (PRWEB) October 17, 2012
MBO Enterprise Solutions, an MBO Partners company, today announced a campaign to educate U.S. businesses on best practices for engaging and leveraging the growing independent workforce. This campaign, which includes educational events at conferences, webcasts, white papers, and blogs, enables business executives to understand – and adjust to – the ever-changing complexities of using independent workers safely and efficiently.
The nation's leading Independent Contractor Engagement Specialist (ICES), MBO Enterprise Solutions is giving voice to its 25+ years of IC engagement expertise. The campaign offers innovative, strategic information vital to procurement officers, human resources managers, talent acquisition experts, and business managers who engage expert independent talent.
See the educational event schedule.
"There's never been a better time for organizations to revisit their strategy for engaging independent workers," said Jay Lash, MBO Enterprise Solutions' Vice President of Market Strategies. "In 2012, the U.S. independent workforce grew to 16.9 million workers, and contributed one trillion dollars of service revenue to the American economy. Independent professionals are shaping the emergence of the Project Economy, and enterprises are seeking new ways to operate in it. We're asking companies: 'Are you ready?' And we're committed to bringing new, relevant information to business leaders charged with using contract talent safely and responsibly."
Educating the Marketplace
MBO Enterprise Solutions also announced the first specialty newsletter focused on independent contractor engagement. The new "Contractor Engagement Quarterly" (CEQ) features the latest news and legal developments in the area of contractor engagement, as well as case studies and additional timely information.
To help educate procurement professional, contract workforce expert Gene Zaino, MBO Partners' CEO, will present a webcast titled, "It's 2012: Why Your Company Can't Afford to Get Independent Contractor Engagement Wrong." During this webcast, MBO will present key data from its latest national research study, the second annual "State of Independence in America" report. This landmark study confirms that independent workers are becoming an increasingly vital and mainstream part of enterprises' workforces. It also demonstrates the true structural shift that will occur by 2020, when MBO predicts that one in two members of the U.S. private workforce will work in some independent capacity. View the "State of Independence" report to learn more about this changing workforce dynamic.
About MBO Enterprise Solutions
For over 25 years, MBO Enterprise Solutions has made it easier for Fortune 1000 and other large organizations to maximize their return on independent contractor talent. As the leading Independent Contractor Engagement Specialist (ICES), MBO helps clients mitigate 1099 compliance risks, drive unparalleled program adoption, improve spend visibility, and more easily access their critical independent talent. With MBO, clients can more efficiently engage, deploy, and retain their small professional service providers so they can better capitalize on the emerging Project Economy. MBO is an approved GSA vendor. For more, visit http://www.mboenterprise.com.