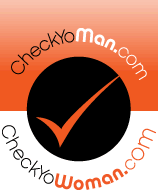 Phoenix, AZ (PRWEB) October 17, 2012
It seems, as technology advances, so does the desire to cheat and be unfaithful. Affairs that once took a great deal of time to cultivate, can now take place with an internet connection and a few clicks of the mouse.What took years, now takes seconds.
According to statisticbrain.com, in 2012, 57% of men and 54% of women have admitted to infidelity in relationships they have had. To make matters worse, 74% of men and 68% of women said they would have an affair if they knew they would never get caught. Checkyoman.com and Checkyowoman.com understands these statistics and the ease in which one can cheat are real. This is a relationship database that provides a way for men and women to get the answers they deserve.
Checkyoman.com and Checkyowoman.com is the first and only online relationship database that gives people the opportunity to acknowledge their relationship and find out if someone else is involved with or interested in their partner. The process is simple. The user enters in their own information on the home page. They are then asked to register their partner or love interest using their facebook ID, Twitter name, email address, Linked In Account, or Phone #. Checkyoman.com and checkyowoman.com chose those unique identifiers because no one person can share the same facebook id, twitter name, email, ext. This guarantees accurate identification.
Once the registration process is completed, the user's person of interest is then "Active" in the relationship database. If anyone else registers or searches for the same person of interest, the user receives immediate email notification. They then have an option to click a link in the email to start an anonymous message conversation with the other party to find out their involvement.
Americans and people around the world use technology everyday to assist us and make our lives more convenient. From banking online, shopping online, to finding someone special online, there seems to be technology to help us with everything. Now, with the help of checkyoman.com and checkyowoman.com, we have the convenience to check a relationship status online and to discover if our significant other may be cheating. Knowledge is power and peace of mind is deserved.
For more information or if you have any questions, please go to http://www.checkyoman.com and click on the Contact Us link to send Checkyoman.com and Checkyowoman.com a message. You can also contact Kelly Copeland @ 214-477-3868 or Lane Davis @ 520-237-2421.