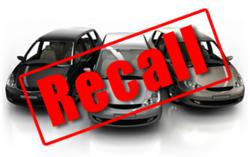 Under current law, car dealerships are banned from selling vehicles that have been deemed unsafe; the same should be expected of rental agencies
New York, NY (PRWEB) October 17, 2012
AllCar Rent-A-Car has joined the nation's four largest car rental companies in a pledge not to rent out vehicles that have been subjected to a manufacturer safety recall. This move supports legislation that would legally enforce companies to better monitor the safety of their rental fleets.
"Under current law, car dealerships are banned from selling vehicles that have been deemed unsafe; the same should be expected of rental agencies," explains AllCar's President and CEO, Gil Cygler. As a board member of the American Car Rental Association, Cygler feels that there's no excuse not to address safety recalls in a timely manner. "It's just the right thing to do."
AllCar, along with Enterprise/National/Alamo, Hertz/Advantage and Avis/Budget have joined the agreement published by Sen. Charles Schumer (D.-N.Y.) and Sen. Barbara Boxer (D.-California). The new legislation comes following the tragic deaths of two rental car customers in 2004.
Raechel and Jacqueline Houck were killed after the PT Cruiser they had rented from Enterprise supposedly began leaking steering fluid and suddenly caught fire before crashing head-on into a semi-tractor trailer. According to a report in a 2010 ABC News investigation, the vehicle had been under a safety recall for a potential fire hazard. The Houck family was eventually awarded $15 million in damages following a lengthy court case.
"Consumers shouldn't have to worry about the safety of their rental vehicle. There is no reason for rental companies not to support this legislation."
Industry support, including backing from various safety auto agencies, has proved to be extremely beneficial. Sen. Schumer feels that there is a "great shot to get this legislation passed before the end of the year," resulting in a "breakthrough years in the making."
AllCar has always addressed safety recalls in a timely and professional manner. The company has also since updated its policy so as not to rent cars that are under recall.
About AllCar Rent-A-Car
AllCar Rent-A-Car is New York City's premiere rental company. With 12 locations throughout the five boroughs, AllCar is focused on providing the highest quality car rental experience in New York. Book your rental online at http://www.allcarrentacar.com