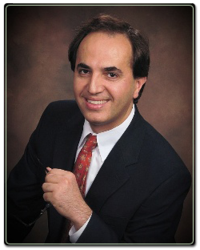 "I'm so honored to receive an award that's based on how my patients view the quality of care I provide. I strive each day to exceed my patients' expectations, and I'm grateful that they recognized my efforts."
Newport Beach, CA (PRWEB) October 17, 2012
Of the nation's 870,000 active physicians and dentists, just five percent consistently received top scores from their patients on review sites, qualifying them for this honor in 2012. Orange County Plastic Surgeon, Dr. Ali Sajjadian is among a select few physicians honored with the prestigious Patient's Choice Award in 2012. He was previously awarded this honor in 2010 and 2011.
Following Dr. Ali Sajjadian's selection for the Patient's Choice Award, American Registry seconded the honor and added Dr. Sajjadian to the Registry™ of Business Excellence. The recognition touts Dr. Ali Sajjadian as one of California's Favorite Physicians.
Serving patients in Newport Beach, Orange County, Costa Mesa and surrounding California cities, Dr. Ali Sajjadian has performed thousands of plastic surgery procedures. Well-known as one of the best Orange County Rhinoplasty Specialists, Dr. Sajjadian's Triple Board Certification gives him the knowledge and experience to perform body, face, breast, and skin procedures with great success. The Patient's Choice Award further shows the high level of patient satisfaction that is seen at his Newport Beach plastic surgery practice.
Dr. Ali Sajjadian lends his eye for aesthetics to every plastic surgery procedure. His extensive knowledge and certifications help him achieve natural-looking and beautiful results with even the most complex plastic surgery procedures including rhinoplasty, revision rhinoplasty, and ethnic rhinoplasty.
"I'm so honored to receive an award that's based on how my patients view the quality of care I provide," explains Dr. Sajjadian. "I strive each day to exceed my patients' expectations, and I'm grateful that they recognized my efforts."
Dr. Ali Sajjadian incorporates both surgical and non-surgical techniques to rejuvenate each patient's appearance. Dr. Sajjadian believes each plastic surgery procedure is a partnership between himself and his patients, and he works with each patient individually to meet their aesthetic goals.
As part of his commitment to patient care, Dr. Sajjadian is also proud to offer any Newport Beach Rhinoplasty and Orange County Rhinoplasty patients a free initial consultation.
About Dr. Ali Sajjadian: Dr. Ali Sajjadian is one of few plastic surgeons in the United States who holds Triple Board Certification from the American Board of Plastic Surgery, the American Board of Otolaryngology, as well as the American Board of Facial Plastic and Reconstructive Surgery. He received his Doctor of Medicine degree from Drexel University, MCP-HU School of Medicine in Philadelphia. He then attended the Temple University School of Medicine where he trained in advanced general surgery, and head and neck surgery. Dr. Sajjadian holds advanced fellowship training at the Emory University and The University of Pittsburgh medical center, two of the best known Medical centers in United States. He has extensive training in the latest state-of-the-art cosmetic and reconstructive techniques and consistently remains at the forefront of his specialty.
Contact Information:
Sajjadian Plastic Surgery
Dr. Ali Sajjadian
496 Old Newport Blvd.
Suite #3
Newport Beach, CA 92663
(949)515-0550