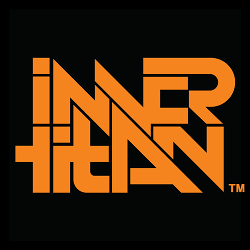 At InnerTitan, our customers deserve nothing less than 100%.
Kansas City, MO (PRWEB) October 30, 2012
InnerTitan, an upstart online source for fitness supplements, is taking its commitment to its customers to the next level. As experts in the dispensary of health & wellness advice, InnerTitan will now provide customized workout + nutrition plans to its customers on a monthly, weekly and even daily basis.
As an impetus for this newfound focus on daily routine, Founder Devon Shurden credits a quick look around the gym. "At first, I wanted to find a way to give people a chance maximize their potential and surpass their body change goals," says Shurden. "But a simple peek inside the gym will tell you, people of all shapes and sizes are actively pursuing positive body change," continues Shurden, "and taking the right supplements or going and lifting weights is only half the battle.
"At InnerTitan, our customers deserve nothing less than 100%."
A quick look at InnerTitan's website will tell you that Shurden stands behind his promise. Visitors will find a wide variety of nutritional supplements and products, ranging from muscle builders to fat burners to energy drinks to shaker bottles. But perhaps most intriguing is InnerTitan's Build A Plan program, where visitors can create their own profiles based on Gender, Goals, Fitness Levels, Activities and more, and then receive customized workout and dietary recommendations.
"Yeah, that's what I hope will separate us from other online suppliers of fitness supplements," says Shurden, referring to his Build A Plan program. "It's not going to be the easiest thing, customizing specific plans for all the different athletes that are out there," continues Shurden, "but working out and eating right and pushing your body to the max isn't easy either.
"I figure this is the least we can do to help our customers reach their individual goals."
While top-notch customer service is nothing new to the nutritional supplement industry, personalized attention from an online provider most certainly is. By creating a company that embodies the level of commitment his customers give to their fitness each day, Shurden has likely created a business poised for positive growth as well.
##
About InnerTitan
InnerTitan is an up-and-coming online source for fitness supplements and expert health & wellness advice. By combining proper nutrition, workout recommendations and high-quality supplements, InnerTitan is committed to helping people of all fitness levels pursue and achieve positive body change while working to reach their maximum potential. Founded in early 2012, InnerTitan can be found at http://www.innertitan.com/.