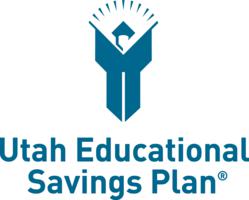 Salt Lake City, UT (PRWEB) October 18, 2012
The Utah Educational Savings Plan (UESP), Utah's official nonprofit 529 college savings program, today announces it received a Gold Analyst Rating from Morningstar Inc. The rating is the highest given by Morningstar, a leading provider of independent investment research. Only four 529 plans out of the 64 analyzed achieved this honor.
According to Morningstar's report, 529 plans receiving a Gold rating incorporate the industry's best practices and contain investment choices that are highly regarded by Morningstar analysts. "These plans are our highest-conviction recommendations and stand out as best of breed for their ability to help college savers meet their goals," the report states.
Morningstar analysts evaluated five factors to determine a plan's rating: strategy and investment process, risk-adjusted performance, investment option manager, stewardship practices of the administration and parent firm, and investment option value proposition compared to its peers. Analysts then assigned forward-looking ratings of Gold, Silver, Bronze, Neutral, and Negative to each plan.
"Simplicity, combined with ingenuity, makes the Utah Educational Savings Plan among the best choices for college savers," says Morningstar analyst David Falkof in his report on UESP. "The Utah plan, to its credit, has been among the leaders at bringing down costs for college savers." UESP's groundbreaking customizable age-based and static investment options were also cited by Morningstar as factors in UESP's Gold rating.
"The accolades from Morningstar reinforce that UESP is an excellent choice for individuals saving for future higher education expenses," says Lynne Ward, Executive Director of the Utah Educational Savings Plan. "We are committed to being a responsible partner to our account owners and their beneficiaries. We will continue our efforts to provide a Gold-rated 529 plan for college savers."
This is the seventh year UESP has received top 529 plan honors by Morningstar.
UESP, which manages nearly $5 billion in assets, requires no minimum deposits or balances to open an account, so families can save a little or a lot, according to their own schedules. Earnings on UESP accounts grow tax deferred and are federal and Utah state income tax free when used for qualified higher education expenses such as tuition, fees, certain room and board costs, and required books and supplies. Funds can be used at any eligible educational institution that participates in federal financial aid programs for students, not just at institutions in Utah.
Utah taxpayers can claim a 5 percent annual Utah state income tax credit on contributions to each beneficiary's account, if the beneficiary is under age 19 when designated on the account. For the 2012 tax year, account owners can claim a Utah state income tax credit for their UESP contributions up to $1,780 per qualified beneficiary if filing singly or $3,560 per qualified beneficiary if married filing jointly. Utah-based corporations that own UESP accounts can benefit from a $1,780 tax deduction per qualified beneficiary.
For more information about the Utah Educational Savings Plan, visit uesp.org, call 800.418.2551 or e-mail info(at)uesp(dot)org.
# # #
Read the Program Description for more information and consider all investment objectives, risks, charges, and expenses before investing. Call 800.418.2551 for a copy of the Program Description or visit uesp.org.
Investments are not guaranteed by UESP, the Utah State Board of Regents, Utah Higher Education Assistance Authority, or any other state or federal agency. However, Federal Deposit Insurance Corporation (FDIC) insurance is provided for the FDIC-insured savings account. Please read the Program Description to learn about the FDIC-insured savings account. Your investment could lose value.
Non-Utah taxpayers and residents: You should determine whether the state in which you or your beneficiary pay taxes or live offers a 529 plan that provides state tax or other benefits not otherwise available to you by investing in UESP. You should consider such state tax treatment and benefits, if any, before investing in UESP.