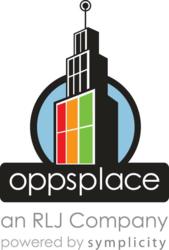 "OppsPlace was created to meet this challenge and today we are excited to announce the more than 12,000 open positions available through our site. We are ready to get people hired.
Bethesda, MD (PRWEB) October 18, 2012
As millions of minority job seekers tuned into Tuesday night's 2012 Presidential debate, businessman Robert L. Johnson's website platform, OppsPlace is moving forward on jobs promises by making 12,000 job openings available to OppsPlace users.
OppsPlace was created by Johnson to meet two of the biggest challenges facing minority Americans today – unemployment and lack of access to opportunities to become business vendors and suppliers to major U.S. companies. To date, more than forty-five Fortune 1000 corporations who value diversity and are looking to employ qualified candidates have posted robust company profiles and available positions on the site.
Through the online portal, applicants can easily search jobs in a variety of fields and geographic locations. Each position includes a detailed job description and required qualifications. OppsPlace users also have access tools such as resume tips and advise as well as blogs and articles written by industry professionals.
"Tuesday night's lively exchange during the Presidential debate around the topics of jobs validates the value of our platform," said Kelli Richardson Lawson, President and COO of OppsPlace. "The September jobs report indicates that some progress has been made, but there is still a significant amount of work to do in order to help individuals find employment," she continued. "OppsPlace was created to meet this challenge and we are ready to get people hired."
About OppsPlace: OppsPlace, LLC created by Robert L. Johnson, founder and chairman of The RLJ Companies and Ariel Friedler, CEO of Symplicity Corporation, is the preeminent online network for minorities looking for jobs and opportunities in corporate America. It is the only online community that aggregates rich content, jobs and business opportunities from leading U.S. corporations – all in a robust networking environment. OppsPlace provides U.S. companies with an opportunity to find qualified, minority job seekers and minority businesses in one online destination. For more information visit http://www.oppsplace.com.
About The RLJ Companies: The RLJ Companies, founded by Robert L. Johnson, is an innovative business network that provides strategic investments in a diverse portfolio of companies. Within The RLJ Companies portfolio, Johnson owns or holds interests in businesses operating in a publicly traded hotel real estate investment trust; private equity; financial services; asset management; insurance services; automobile dealerships; sports and entertainment; and video lottery terminal (VLT) gaming. The RLJ Companies is headquartered in Bethesda, MD, with affiliate operations in Charlotte, NC; Little Rock, AR; Los Angeles, CA; San Juan, PR; and Monrovia, Liberia. Prior to founding The RLJ Companies, Johnson was founder and chairman of Black Entertainment Television (BET). For more information visit http://www.rljcompanies.com.
# # #