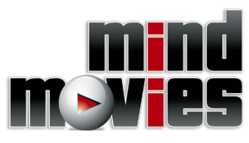 I am motivated by the potential impact this program can make. It is my profession, my hobby and my passion all bundled into one.
San Diego, CA (PRWEB) October 23, 2012
Mind Movies co-founder and best-selling author Natalie Ledwell announced today the release of a brand new episode of her online TV show, The Inspiration Show. In the short video interview, Ledwell interviews global activist Cory Glazier, founder of University Without Borders.
To watch the full episode, visit: http://theinspirationshow.com/index.php?25408&episode=140
After spending the past four years working in developing communities in Africa and other parts of the world, Glazier noticed that some of the volunteers he interacted with didn't seem equipped with the knowledge they needed to make a lasting difference.
"There is no shortage of people who want to volunteer," said Glazier. "The problem lies in the fact that many volunteer programs don't equip participants with the information they need to make their time spent in the international communities valuable."
One year ago, Glazier began laying the groundwork for what would later become University Without Borders, an online training university designed to help educate aspiring volunteers. Through a series of multimedia training modules, participants will learn how to create lasting change for developing communities in the areas of healthcare, sanitation, childcare, and agriculture in the developing countries that struggle with poverty.
Glazier advocates encouraging a community's existing members and their strengths to empower change.
"Instead of giving these individuals living in poverty a handout, we want to give them a hand up. This program encourages self sustaining businesses and economies after the volunteers leave," said Glazier.
"Once the masses of volunteers are correctly trained, they can really start to make a difference," Glazier told The Inspiration Show host Natalie Ledwell. "I am motivated by the potential impact this program can make. It is my profession, my hobby and my passion all bundled into one."
To find out more about University Without Borders, visit: uwithoutborders.com
Over 1 million people worldwide have already received Ledwell's free pre-made Mind Movies, which are dynamic moving video vision boards that help viewers visualize and achieve their desires and goals faster and easier than they ever thought possible.
To find out more about Mind Movies and to download 6 free pre-made Mind Movies, visit: http://mindmoviestv.com
About Mind Movies:
Founded in 2007, Mind Movie's mission is to help empower people from all over the world to visualize their goals and manifest their greatest dreams and desires. Mind Movies has touched the lives of over 1 million people around the world and is headquartered in downtown San Diego, California.
Company Contact Information:
Mind Movies
Media Relations
113 West G Street #122
San Diego, CA 92101
http://mindmoviestv.com