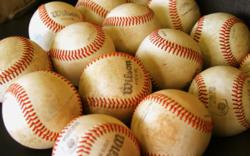 Denver, CO (PRWEB) October 17, 2012
Is a second consecutive World Series title in the cards for St. Louis? Just when it looked like the club would be permanently grounded by Washington in the final game of the Division Series, the defending champs ignited with a four-run rally in the ninth, nipping the stunned Nats 9 -7. Two nights later in San Francisco, they edged the Giants 6 – 4 in Game 1 of the best-of-seven National League Championship Series (NLCS). Although the Giants roared back to a 7 – 1 win in Game 2, the Cards are flying high at the moment, and appear to be peaking at the most opportune time.
"St. Louis fans are some of the most loyal in baseball, so it's no surprise that Busch Stadium would officially sell out," said Felina Martinez at online ticket marketplace BuyAnySeat.com. "That's why we're proud to be able to offer fans a complete selection of cheap St. Louis Cardinals tickets, with a worry-free guarantee to protect their purchase," said Martinez.
"In fact, we have a great selection of discount St. Louis Cardinals tickets, now available at exclusive price reductions on our site," said Martinez. "Fans can save as much as $150 at checkout."
"To access the exclusive savings on the cheap St. Louis Cardinals tickets we now have available, customers can go to BuyAnySeat.com and search for the St. Louis Cardinals – then select their tickets and type in VOC2012 in the discount code box at checkout," said Martinez.
Last year, because the National League won the All-Star game, home field advantage went to the Cards. They hosted the Texas Rangers for Games 1, 2, 6 and 7. At Busch Stadium, the Cards won Game 1, Game 6 and the deciding Game 7 by a score of 6 – 2 to take home the 2011 World Series title.
Busch Stadium, informally known as "New Busch Stadium" or "Busch Stadium III", has a seating capacity of 43,975, and contains 3,706 club seats and 61 luxury suites. The highest attendance was recorded on October 28, 2011 when 47,399 people watched the Cardinals win their franchise eleventh World Championship.
A back-to-back World Series showing this year would give the team 19 appearances, second only to the 40 appearances by the New York Yankees. A win would give St. Louis 12 championships, again only second to the Yanks with 27 World Series wins. The Los Angeles Dodgers and San Francisco Giants both have 18 appearances as well to date, but only six World Series wins each.
To shop for discount St. Louis Cardinals tickets, or tickets to any other sporting event, visit BuyAnySeat.com.
About BuyAnySeat.com: An online ticket marketplace, BuyAnySeat.com connects sports, theater and other live entertainment fans to an extensive worldwide network of ticket sellers. The site's simplified listings and navigational tools enable fans to easily locate, compare and purchase inexpensive, discounted or lower-priced tickets to virtually all advertised sports and entertainment events around the globe. The site, which is PCI-compliant and Norton Secured, also provides customers with a complete Worry-Free Guarantee on all ticket purchases. Based in Denver, Colorado, BuyAnySeat.com is a subsidiary of Denver Media Holdings. For more information, please visit http://buyanyseat.com.