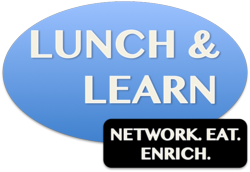 Suwanee, GA (PRWEB) October 17, 2012
A&I Solutions, a lead provider and reseller of Enterprise Solutions, today announced the creation of the third Lunch and Learn event with CA Technologies. This event will provide an extensive review of the advantages associated with the CA Nimsoft Solution and award partners and clients the opportunity to network and keep up-to-date with the modern IT community.
On October 23, 2012, at 11:30 AM EST at Angus Barn, A&I Solutions and CA Technologies will be hosting the CA Nimsoft Solution Lunch and Learn Event in Raleigh, North Carolina. Attendees will learn key components of the CA Nimsoft Solution and how to work towards an organization running at full capacity. The presenter will touch on comprehensive IT monitoring and service management topics and how to monitor all investments in a singular, unified view. Clients will learn about the importance of the CA Nimsoft Solution while building new relationships over good food and conversation.
"A&I Solutions has designed each event to not only provide clients with pertinent information, but also to build a stronger relationship with current clients and develop new associations. We want these events to exceed our guests' expectations and leave knowing that A&I Solutions and CA Technologies are who they want to work with. We provide top notch service and make our customers' goals our top priority" explains John Balsavage, President of A&I Solutions.
Join A&I and CA Technologies, Tuesday, October 23, 2012, at 11:30 AM at Angus Barn. All participants will receive a free USB drive loaded with information on leading Enterprise Solutions. In addition, one or more random participants will be chosen for $100 prizes. A&I Solutions is looking forward to meeting all who attend and providing insight on the CA Nimsoft Solution.
Interested in Attending? Register Here
About A&I Solutions
A&I Solutions is North America's premier provider of integrated enterprise solutions, dedicated to implementing solutions from CA technologies. A&I Solutions provides enterprise products and services to help companies achieve the highest level of performance. The team focuses on the best-rated products and extensive experience to deliver comprehensive integrated Enterprise Solutions. Working with enterprise management, resource planning, service assurance, security and infrastructure monitoring, A&I helps organizations achieve the fullest potential by driving consistency and maximizing efficiency. A&I's proven methodologies, innovative best practices and deep technical experience produce better business results for Customers. A&I has expertise across all IT environments - physical, distributed, cloud, virtual and heterogeneous platforms. A&I Solutions specializes in the following: CA Security Suite, CA Clarity, CA Wily - Introscope, CEM, SOI (Service Operations Insight), NetQoS, Reporting - Business Objects, Crystal Reports, Actuate Reporting and Enterprise Integrations.