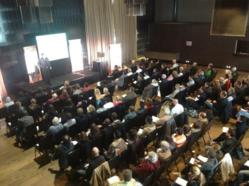 When you're selling a house you want to be able to sell it as fast as possible and for as much money as possible. Unfortunately, traditional processes usually result in the house sitting on the market for several months while waiting for a suitable buyer
Sydney, NSW (PRWEB) October 17, 2012
According to the Mortgage Choice survey, 10 percent of the surveyed first-home buyers were selling their homes and 6 percent were considering selling because of rising interest rates and shrinking household budgets.
"When you're selling a house you want to be able to sell it as fast as possible and for as much money as possible. Unfortunately, traditional processes usually result in the house sitting on the market for several months while waiting for a suitable buyer," Australian property expert, Rick Otton, explained.
This is why Mr. Otton is sharing his innovative property investment strategies by conducting a series of one-day live training seminars throughout the country. These seminars come hot in the heels of the release of his book, "How to Buy a House for $1". The purpose of these training seminars is to show people how to use creative investment strategies to sell houses fast.
Selling Houses Fast
Considering the financial stress most homeowners face with mortgage repayments, Mr. Otton understands how important it is for them to be able to sell their houses fast. "With these creative strategies, people will not only be walking away from their houses without any unpaid debts, they will also be helping another family own a home," said Rick Otton.
This is exactly what happened with J. Campbell-Bruce, a Teacher from New South Wales and a student of Mr. Otton. He bought a house off sellers to relieve them of their nine-month mortgage debt. He then sold it to a family who was looking for a suitable home to live in to.
"If it were not for Rick's strategies, we wouldn't be able to help a family own a house and help the sellers walk away with all of their debts paid and without their credit being shot. Plus, we got to earn $15,000 up front, monthly cash flow of $651, and a backend profit of $27,000 from that deal alone," Campbell-Bruce explained.
Rick Otton will be coming to Sydney this October for his one-day live training seminar. Get more information about this upcoming training event – and find out how to reserve a free seat – at http://www.howtobuyahouseforadollar.com/register.
About Rick Otton
For more than 20 years, Rick Otton has been identifying undervalued assets in the real estate market, snatching them up and selling them to build wealth. Otton is the founder and CEO of We Buy Houses, an innovative property firm that has been successfully employing his strategies in the U.S., U.K., Australia and New Zealand.
Otton formulated his strategy in the early 90s and within his first year of real estate investing acquired a portfolio of more than 75 properties. Since then, Otton has made millions in the real estate market, generating huge profits with little risk to his own capital.
Today, Otton is teaching Aussies how to enjoy the same success he has had, buying and selling residential real estate without the debt, risk and reliance on bankers that plague many conventional real estate investors.
Otton has been featured on a variety of Australian TV shows, including an ABC documentary, Today Tonight, A Current Affair and Insight. In 2007, Otton was featured on Channel 9's Hot Property, and gave away a home.
In addition to his television appearances, Otton has also been profiled in publications such as Australian Property Investor, Lifestyle Trader and Your Property Network, among others.
You can learn more about Otton and his innovative investment strategies by visiting http://www.rickotton.com