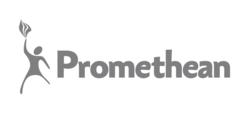 "We believe that changing the dynamic of the classroom will help keep students engaged and inspired to learn," said Superintendent Richard O'Malley.
Edison, NJ (PRWEB) October 19, 2012
Promethean, global education company, joined Edison Township Public School Superintendent Richard O'Malley in unveiling the new "Middle School of the Future" today by announcing the largest deployment of ActivTables in the nation—sixteen in total. All four middle schools in Edison will have the touch-screen interactive tablets, as well as other technology upgrades. The ActivTables installment advances Promethean's commitment to expanding interactive technology practices in order to help improve learning and boost the level of activity in classrooms.
Each ActivTable is a full 46-inch LCD HD display and works like an oversized tablet, allowing up to six students to work collaboratively on a single screen. The ActivTable facilitates a dynamic and interactive learning experience in the classroom, inspiring students to take an active role in their own learning by increasing engagement, participation and creativity.
"We are thrilled to introduce Promethean's ActivTable into our middle schools because we believe the solution coincides with our goal of expanding the curriculum and providing a new 'Middle School of the Future' for our teachers and students," said Dr. O'Malley. "We believe that changing the dynamic of the classroom will help keep students engaged and inspired to learn."
The "Middle School of the Future" will kick-off in the District's middle school social studies and science classrooms. The educators in the Edison Township Public School spent two days with Promethean's expert education trainers in an effort to ensure they have the skills and knowledge necessary to best incorporate the technology into their curriculum. The teachers using ActivTables in Edison were trained by Promethean to customize activities for different learning approaches.
ActivTables offer a variety of tool libraries and web browser capabilities, as well as support for a variety of applications. They also have a tracking interface so teachers can see which students are participating and accurately measure involvement and engagement.
Promethean will also be working directly with teachers to convert e-textbooks and existing curriculum into new, dynamic content for the ActivTables. Educators can post polls, challenges and other homework problems that can be answered or solved with multi-touch support.
In addition to the ActivTables installation, teachers will also have access to other technology including interactive whiteboards known as ActivBoards, hand-held student response devices called ActivExpressions and iPads (or laptops).
"The way teachers deliver their assignments and teach their curriculum, to the collaboration amongst the students, to the measurement and analysis of what was learned—it will all be positively impacted by all of the technology we're bringing into these classrooms," said Dr. O'Malley. "And it's all to help best prepare our students for High School and beyond."
Rob Goldberg, President of Promethean North America, said he believes that the ActivTables will make a positive educational impact by increasing student engagement.
He added, "Kids live in a digital world and we believe that creating a learning environment that matches the way they live today will be hugely beneficial. The interactive nature of the ActivTable brings all students together and encourages collaboration from small group learning to special needs and whole class activities. We look forward to seeing the positive impact this technology solution will have on these Edison middle schools."