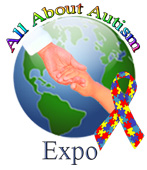 What an incredible event for our whole family to attend. Something for everyone. I can't wait to learn about nutrition and other subjects.
Baltimore, MD (PRWEB) October 18, 2012
Families dealing with Autism easily get overwhelmed with the magnitude of potential solutions available to them, which only leads to more feelings of confusion, frustration and isolation. Our Awareness, in coordination with Promotional Affairs, will hold an Autism Expo at the Timonium, MD Fairgrounds on November 3–4, 2012, from 9:00 A.M.–6:00 P.M. to unite families, experts, and answers.
The expo will feature experts discussing topics such as: therapy and biomedical options, research programs, nutrition, individual education plans, autism and siblings, family guidance, first steps for the recently diagnosed, transitioning to adulthood, and more. Speakers include: Kelly Dorfman, Kathy Niager, and Brielle LaCosta to name a few. Exhibitors will be setup to share information on their products and services. As well as some of the area's top private schools; including The Hearing & Speech Agency/Gateway School. The PlayZone will also give families a chance to bring their children and let them have fun with games, activities and crafts. Families will also get a chance to meet Dutchess the Therapy Dog and interact with her.
The majority of autism conferences focus on one area of resources for their audience and most are expensive. While these conferences are very informative and beneficial, most families are already struggling financially from therapy, special diets, etc. The All About Autism Expo is a beneficial, low cost opportunity for families (at just $20 per person, per day) to partake in whatever speaker's topic they choose, and browse the exhibitor floor at their leisure for various products and services.