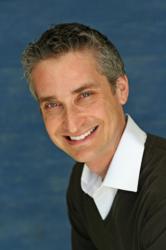 Speaking for the Student Councils is something close to home for me
Los Angeles, CA (PRWEB) October 17, 2012
Motivational Youth Speaker Scott Greenberg conducted a two day leadership workshop for 300 middle school and high school students from the West Virginia Association of Student Councils. The conference was held on Sunday, October 14 – Monday, October 15 at Jackson's Mill State 4-H Camp in Weston, WV. The seminar, which marked the 48th state that Greenberg has spoken in, was comprised of messages about service leadership, building community, peak performance and overcoming adversity.
Greenberg, a motivational youth speaker who spent two years on the Board of Directors for the California Association of Student Councils, specializes in leadership training and workshops. The two day conference he conducted at the 4H Camp in Weston, WV started off with ice breakers and team building games followed by a keynote, leadership workshops and sit down sessions with student council advisors.
"Speaking for the Student Councils is something close to home for me," says Motivational Youth Speaker Scott Greenberg, "I think it's primarily because many of my high school years were spent involved in student council."
Greenberg has worked several times for the National Association of Student Councils and the Southern Association of Student Councils. He has also keynoted state student council conferences in California, Oregon, Hawaii, Arizona, Nevada, Colorado, Montana, New Mexico, Maine, Texas, Oklahoma, Kansas, Nebraska, North Carolina, Minnesota, Indiana, Wisconsin, Illinois, Georgia, North Carolina, Pennsylvania, New Jersey, New York, New Hampshire, Rhode Island, Massachusetts, Louisiana, Arkansas, and Idaho.
Greenberg has written two leadership books for students entitled, "Jump Start Leadership Workbooks" and "The Sandbags & The Fire: How Leaders Cut Loose Their Hang-ups & Soar to Success." He is also a contributing author to Chicken Soup for the College Soul.
About Scott Greenberg
Greenberg is a motivational speaker specializing in resilience, peak performance, and emotional intelligence. His personal battle with cancer and inspiration from his "Schindler's List" holocaust surviving Grandmother are the basis for some of his motivational stories. Since 1993, Scott has spoken to a variety of schools and organizations looking to improve their leadership and work environment. Clients include Nike, The Wyndham Hotel Group, Cargill International, the United Nations and the U.S. Department of the Interior. Scott has written three books on leadership and is a contributing author to "Chicken Soup for the College Soul." For more information about Scott Greenberg, visit http://www.scottgreenberg.com or call 1-800-450-0432 (or outside the U.S. 1-818-785-5202).