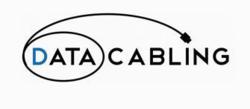 Data cabling, in one form or another, has become an indispensable component of the digital age.
Los Angeles, CA (PRWEB) October 18, 2012
Data cabling, in one form or another, has become an indispensable component of the digital age. In a society that revolves around constant connectivity, data cabling links users to information in a variety of ways.
Choosing a professional installation company is of utmost importance. Because data cabling provides such an essential service, it is important to make certain that each installation is completed to an exacting standard. In fact, Data Cabling has launched a redesigned website that will help customers make better informed decisions.
One helpful feature of the website is the convenient categorization of the various cabling services available. For example, the cabling installation page lists the different install options along with detailed information attached to each option. This design is specifically tailored to assist customers in deciding which options to inquire about.
The next category available for customer study is actually quite similar to the cabling installation page. However, this page, known as the Types of Data Cabling page (datacabling.net/types-of-data-cabling/), is more in-depth and technical than its precedent. This page is of vital importance because it introduces customers to the precise nature of data cabling installation.
Following the Types of Data Cabling page, is another category that imparts information regarding the possibilities inherent with a cabling installation. This category covers voice and data cabling, specifically the benefits of installing a fiber optic cabling system. According to Data Cabling, fiber optic cables are the clear choice for increasing efficiency, maintaining security and delivering the greatest benefit for the cost of installation.
All of these topics are listed on the redesigned home page of DataCabling.net. There, the title of each category topic is displayed in large, bold letters. Below each title is a brief but succinct summary of the information covered in the article. The redesigned landing page makes the site easier to navigate and also serves to orient new customers who may not be familiar with all the possibilities available with data cabling installations.
One of the most helpful tools on the redesigned website is the quote generator. With just 5 minutes of their time, customers can get an honest and professional quote for their particular situation and needs. Again, this is especially helpful for visitors to the site who may be unfamiliar with data cabling and the type of installation that would best suit them. With this simple yet highly effective tool, all visitors to the site can quickly obtain a quote which will help them plan their personal installation.
Whether for a home or business cable installation, Data Cabling has plentiful information on its newly redesigned website. This new design focuses on the customer's experience and ensures complete customer satisfaction.