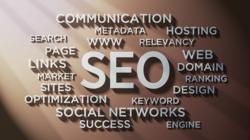 "Working with Caroline on our website SEO and marketing has been a breeze. Caroline has been highly effiicent, easy to work with and has produced excellent results for us very quickly. Georgia Nicholls February 7, 2
Melbourne, Victoria (PRWEB) October 20, 2012
SEO Marketing Pro of Melbourne recently announced the launch of their online shopping cart so that visitors to their website can not only learn about the various products they sell but actually purchase them directly from the website. This new online shopping cart is making it easier for the SEO Marketing Pro customers to have a complete experience without ever leaving the website.
SEO Marketing Pro specializes in SEO and social media packages and web development for small businesses. This new feature on the website allows customers to save time by giving them a one stop shop for all of their SEO, social media and web development needs. SEO Marketing Pro owner Carolina Balinska is an expert in the field and SEO advocate. According to Caroline, "With a background in Marketing, I started SEO Marketing Pro after learning SEO for one of my businesses. I fell in love with the craziness of Google and SEO. I have trained with the world's leading SEO experts and can give small businesses' what they need. My packages are made with the client in mind and help them build their business at a rate that sits them."
SEO Marketing offers a variety of packages that feature options for the business in need of extensive SEO and social media marketing to the startup just feeling their way in this exciting world. Whatever the case may be there is a package ready for delivery and they are all available for purchase directly from the website now. The company offers four SEO packages that cover every aspect of SEO. SEO stands for search engine optimization and businesses around the world are quickly learning that no matter how good their website is, if no one can find it on a Google search, it is practically useless. Effective SEO optimization gets a website mentioned on the first page of a Google search and gets traffic to the website meaning more customers.
With their new online shopping cart, SEO Marketing Pro is bringing their packages one step closer to the customer. Those who want to learn more about this company and who want to start shopping can visit their website or call (03) 9010 5610.