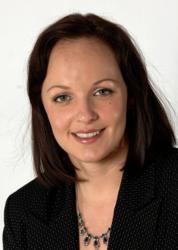 It may sound unromantic but a prenuptial agreement is a consideration that many modern couples are now making.
(PRWEB UK) 18 October 2012
In the week that Hollywood star Russell Crowe split from his wife Danielle Spencer, one leading law firm, Moore Blatch, has reported seeing an increase in the number of enquiries from couples keen to learn about the technicalities of prenups.
"It may sound unromantic but a prenuptial agreement is a consideration that many modern couples are now making," explains matrimonial expert Katy Barber from Moore Blatch Solicitors.
"Especially since a landmark ruling in the Supreme Court has given them even greater weight should a marriage breakdown," she added.
In the case of Radmacher v Granatino1, French national, Mr Granatino married Katrin Radmacher, a German national and heiress. Before marrying they entered into a prenuptial agreement which was signed in Germany, where they are legally binding, but the couple married in England.
When the marriage broke down, the husband sought financial settlement through the UK courts despite having signed the prenuptial agreement. Initially he was awarded more than he had agreed to in the prenuptial agreement, but the wife appealed and won. The judge's decision confirms that if a prenuptial agreement is properly drafted and fair, "decisive weight" will now be given to it in the event of a divorce.
Katy added: "When you're planning a wedding it is never nice to think that it might not end in 'happy ever after' but a prenuptial agreement can allow people to have a choice over their future and can lead to greater certainty and control of financial settlements.
"Planning financial arrangements early on can save problems later on. They are especially relevant at the moment as more and more couples are now marrying at an older age, meaning they are likely to have progressed further in their careers, may have started a family and amassed property and greater personal assets."
The average age people are now getting married in the UK stands at 36.2 years for men and 33.6 for women, according to the Office for National Statistics (ONS). In stark contrast, 40 years earlier when the average age of couples getting married was almost a decade younger. Figures by the ONS also reveal that divorce rates rose for the first time in a decade in 2010.
So what would be the procedure for entering into a prenuptial agreement, Katy provides a helpful summary below of what you can expect:
1. If you decide to complete a prenuptial agreement, you must enter into this at least 21 days before the wedding.
2. Before signing any agreement, both parties must give full financial disclosure.
3. The weaker party must not put any pressure on the stronger party.
4. Both parties must receive competent independent legal advice.
5. After the wedding, you do also have the option of entering into a post nuptial agreement, which can help reinforce and support the terms of the prenuptial agreement.
Pictured: Katy Barber of Moore Blatch Solicitors
1 Case number: B4/2008/2046
For further information please contact:
Amy Henson at Leepeckgroup on 023 8063 2211 or email amy (at) leepeckgroup (dot) com